NEWS
'Raiders of the Jade Empire''s Premiere, 'SYTYCD' And More To Watch On TV Tonight!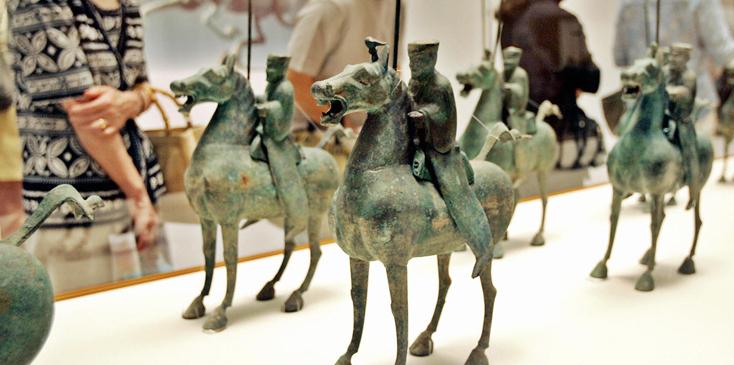 Raiders of the Jade Empire — 8 p.m. EST on Smithsonian Channel
While Rome dominated Western Europe and the Mediterranean, the Han dynasty ruled the East, bringing a lasting identity to the country and people of China. They left behind incredible treasures of jade, sculpture, gold and silk. Unfortunately for modern investigators, tomb raiders long ago made off with many of the Han's greatest treasures. Now, three spectacular royal tombs offer scientists a chance to examine artifacts the raiders left behind or never found – treasures that show the source of the Han's wealth and power and reveal their ideas on life and death. With exclusive access to a rare opening of a Han dynasty tomb in Xuzhou in northeast China, this special reveals the secrets of the dynasty that made the nation. Among the extraordinary finds is a jade mummy made up of over 4,000 pieces of the precious stone.
Article continues below advertisement
American Ninja Warrior — 8 p.m. EST on NBC
The finals kick off in Philadelphia, Pennsylvania!
So You Think You Can Dance — 8 p.m. EST on Fox
The top six contestants face a new challenge!
MORE ON:
Raiders of the Jade Empire
Running Wild with Bear Grylls — 10 p.m. EST on NBC
Courteney Cox takes on the wilderness!
Mistresses — 10 p.m. EST on ABC
Marc gives some serious attention to his band and April takes on a major problem!