NEWS
Random Current Thoughts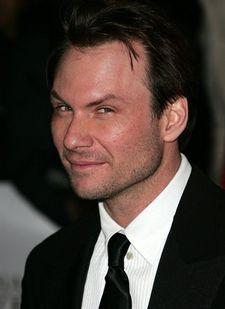 -Six degrees of Christian Slater. He was my teen crush whose poster I had on my wall until I was 12, or maybe 16. Heathers, Pump Up the Volume, still two of my favorites. Today I read that he 'was spotted canoodling' with Tamara Mellon, the founder of Jimmy Choos. I bought a pair of Jimmy Choos at my favorite designer consignment shop yesterday.
-A guy who was trying to extort Scientologist Tom Cruise for $1 million dollars was found dead in his home Saturday. They're calling it a suicide. Theresa Duncan and Jeremy Blake both committed suicide earlier this summer. Reports say they were paranoid Scientologists were out to get them.
Article continues below advertisement
-If you think your relationship has problems... A Wall St. trader once wrote a check for $100K to his girlfriend of less than two years and told her she could cash it if he ever 'used drugs, frequented strippers or prostitutes.' He had a boys' night at a strip club. She cashed the check. He cashed out of the relationship and is now suing her for the money back.