NEWS
Real Housewives Get Political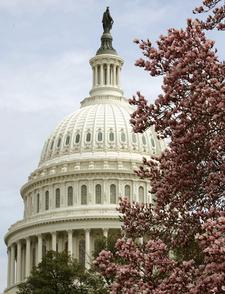 The Real Housewives have always been about debating, moving up and increasing influence in important circles, so it's no surprise that the next season of the popular reality show will be centered on Washington D.C. society.
Bravo has announced that they're working on their new cast in our nation's capital, and no doubt they'll be picking some prime entertainment fodder!
"We're tapping personalities who are among Washington D.C.'s influential players, cultural connoisseurs, fashion sophisticates and philanthropic leaders – the people who rub elbows with the most prominent people in the country and easily move in the city's diverse political and social circles," said Frances Berwick, executive vice president and general manager of Bravo Media.
Article continues below advertisement