NEWS
Red Carpet Confidential: Antonio Sabato Jr.'s Lady Must Love Kids, Dogs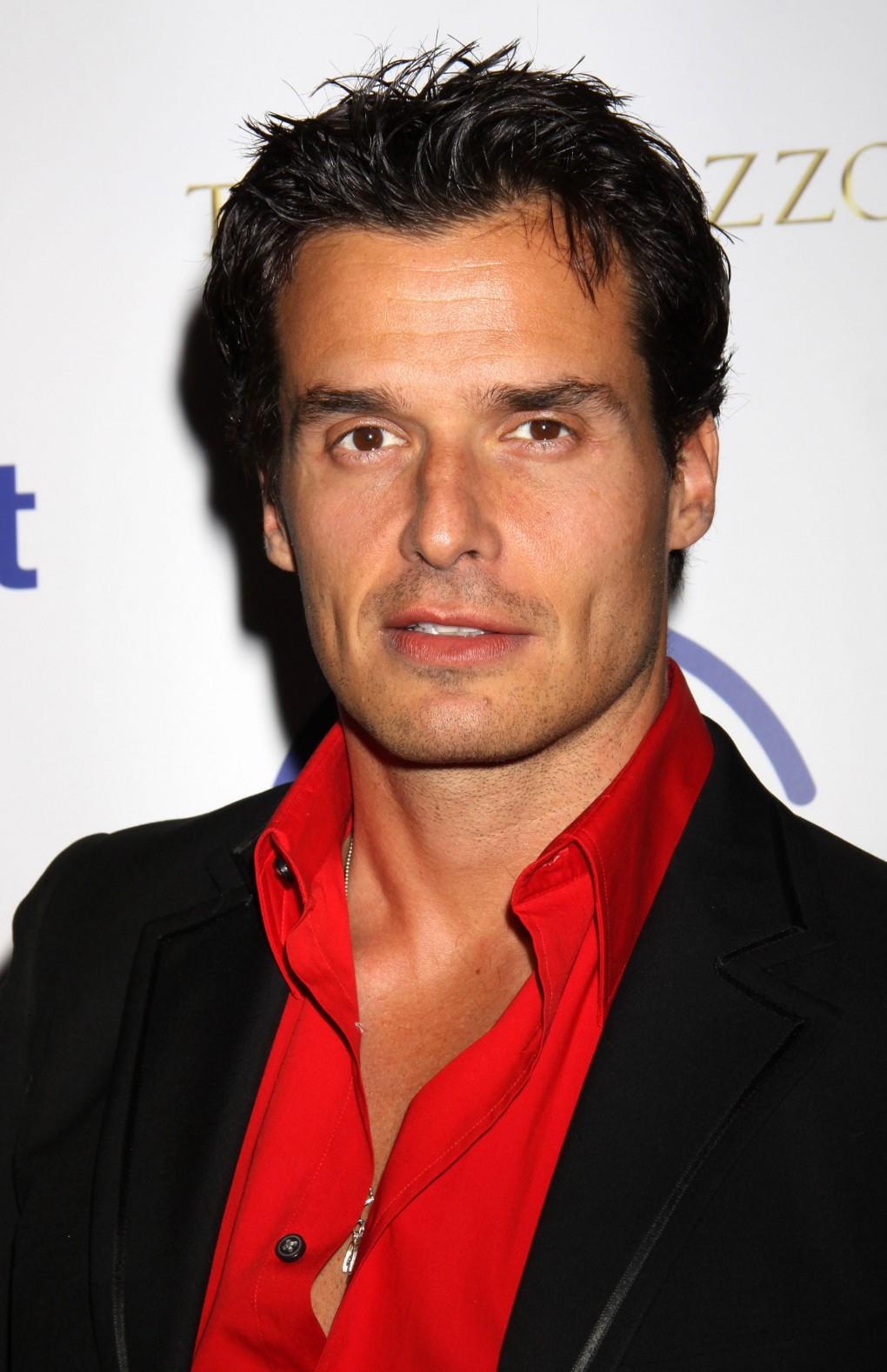 Single dad Antonio Sabato Jr. is on the prowl with his dating reality show, My Antonio, debuting tonight on VH1.
When he checks in from his Ventura County, Calif., home, he's fresh from a workout at Platinum Gymnastics and watching daughter Mina, 6, whose mom is Kristin Rosetti. He tells me his son Jack, 15, whose mom is Virginia Madsen, will be over later to go swimming.
But they're not the only ones keeping him company in his "open, Italian" home. Three dogs, including Schumy, Blackie and Bella, are part of the mix.
Article continues below advertisement
"My kids and my dogs are on the couch all the time or sleeping with me in my bed," he tells me. "My dogs and my kids … we're all sleeping in the same bed."
Potential suitors must love dogs.
"I give them huge bones, and let them eat it all day long," he says. "I take them on walks, get them a pampered wash where they come over, wash them and clean them. They love that, too. They're like my kids. They have personalities. They look at me a certain way, and I know exactly what they want and what they need. They're amazing. I love my dogs very much. If women were allergic to dogs, it would be hard to have them come over to my house."
Indeed, kids also rule the Sabato compound.
"I spend every single day with them," the doting dad tells me. "I'm very much a part of their lives. No matter what activities they do, I'm there with them. Now it's summertime, so we go swimming. We're taking a trip to Hawaii now together, just me and my kids. That's going to be great. We're going to go snorkel and do any activities they want to do. It's good for them. We've been in the jungle together. We travel around the world together to see things. I took my son to Italy a couple times. My daughter's been with me to the Bahamas and Hawaii a couple times. I take my kids, as much as I can, everywhere I go."
MORE ON:
Antonio Sabato Jr.
Article continues below advertisement
What's the most rewarding thing about being a single dad?
"I feel very fortunate to have amazing kids that I adore. I was meant to be a father. I love being a dad, being there for them in every way I can, and to be a role model to them – to be the best I can be."
And the biggest challenge?
"With the Internet, iPhones, computers, you have to teach them how to take care of themselves, be proper, be educated, be nice to people and be cordial. Don't take things for granted, and believe that it can be better – always. Drive yourself to be a better person. I'm trying to teach them that, and hopefully I'm doing a good job.
Bonus: He's open to more kids, and blending his family.
My Antonio debuts tonight at 10pm ET/PT on VH1.