NEWS
Red Carpet Confidential: Bride-to-be Milla Jovovich Calls Motherhood 'Relaxing'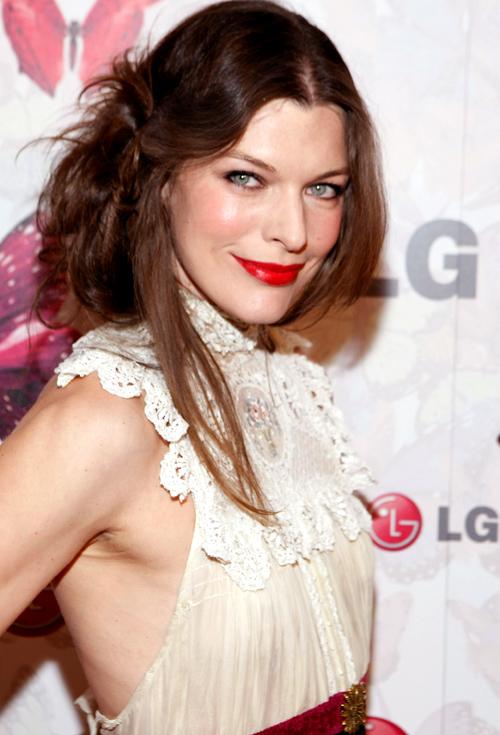 As Milla Jovovich gets ready for her August 22 wedding to director Paul W.S. Anderson, she can count on their daughter Ever, 21 months, to soothe any pre-wedding jitters.
"She's really opened up a new path in my life, and now I feel not so concerned about myself," the Perfect Getaway star, 33, gushes to me in her lilting Russian accent. "Everything is about her and how she feels. If she's sleeping well and she's not crying and she's eating -- well, I can totally relax, which is totally crazy because I never used to be able to relax before, and now I've been able to relax. Ironically, having my daughter has made me relax more, which is really funny, because usually people get so stressed out when they have kids. She's helped me adjust, chill out and be happy when she's happy."
Article continues below advertisement
When the twice-wed Milla feels like taking a break from nuptial preparations, she and her tot spend mommy-and-me time by going on walks, meeting for playdates, hitting gym class, taking a spin on the slide at the park and reading Russian stories.
"She's like me times ten," the model-actress says. "She's so strong. Very aggressive. If she wants something, she's going to let you know immediately. My mom is like exaggerated Russian accent 'you were never like that as a child.' She's definitely even stronger than I was."
Is little Ever more like her mom or dad?
"She's very passionate, but her father is very passionate," Ms. Jovovich says. "She's strong and willful. I know from his grandmother that there's a lot of really strong, vocal people on his side of the family and so there is on my side of the family. He's very sweet and kind and understanding. I think it skipped his generation and went to her's. They're super-strong and tell it how it is."
Milla can't wait to spend life with Paul, 44, whom she met when he directed her film Resident Evil in 2002.
"He's such a kind, understanding, happy man and he loves me so much," she says. "That's so amazing that he respects and loves me so much. It's wonderful."
Their young girl must have lots to say about all the excitement.
"She's talking up a storm," Milla says.
A Perfect Getaway is in theaters now.