NEWS
Report: Paris Hilton To Be Charged With Drug Felony Today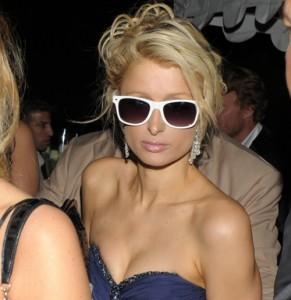 As Lindsay Lohan's legal woes begin to wane, Paris Hilton may be facing jail time. According to TMZ, Paris will be charged with possession of cocaine, a felony that could possibly lead to time behind bars.
The D.A. is reportedly filing the case today involving Paris, who was allegedly caught with .8 grams of cocaine this weekend outside of the Wynn Hotel in Las Vegas, TMZ reports.
Article continues below advertisement
TMZ has obtained the police report from Paris' run-in with the law on Friday. The cop who pulled over the Escalade with Paris in it claims he smelled marijuana along the passenger side of the vehicle.
According to the documents obtained by TMZ, the cop noted that Paris was "extremely embarrassed" and asked if she could go to the bathroom at the Wynn Hotel.
OK! NEWS: PARIS HILTON CLAIMS COCAINE IN HER PURSE WASN'T HERS
When Paris asked to retrieve lip balm from her purse, it was all over for the socialite.
"As she began to open it, I saw a small bindle of what I believed to be cocaine in a clear baggie begin to fall from the purse and into my hand."
The cop also noted in the documents that there was a tab of Albuterol, a prescription drug used to control wheezing and asthma.
Paris admitted the Albuterol was hers but is now claiming that one of her friends borrowed the purse and "probably" put cocaine inside.
"It could be a setup," Paris is reportedly telling to her friends. "Everyone knows how against cocaine I am."