NEWS
Report: Robsten's Secretly Happy Comic-Con Reunion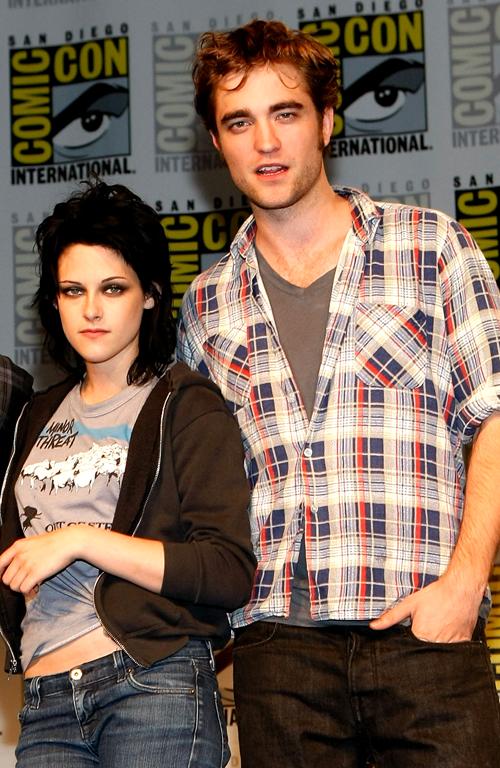 Who knew Robert Pattinson and Kristen Stewart could be so sneaky -- while the reunited costars from New Moon acted awkward around each other in front of the cameras at Comic-Con in San Diego last week, they had a happy night seeing each other July 22, before the convention began, says E! Online.
E! says the twosome both stayed on the 11th floor of the Hard Rock Hotel in San Diego.
"They were so private," says their source. "They were hardly seen by anyone. Their people made sure of that. But Rob and Kristen were there. They had a secret entrance to the hotel and everything."
Article continues below advertisement
It seems Robsten's reunion was a happy one, as the source adds, "Who knows their specific sleeping arrangements, but Rob and Kristen were on the same hotel floor."
The reunion went on after the convention apparently, as Rob reportedly flew out of LAX -- spending the weekend in L.A. with Kristen -- instead of going straight back to NYC.