NEWS
Report: Tiger Headed to Rehab?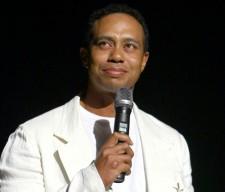 With various rumors circulating about Tiger Woods' whereabouts — ranging from Sweden to his yacht to canoodling with mistress Rachel Uchitel — a new report has surfaced that the pro golfer may be checking into rehab very soon. According to a report by X17 Online, Tiger has entered a private, upscale rehab facility in Arizona.
"He has been there for a few days since his handlers forced him to enter the program. They feel that if he blames his cheating on addiction, the public will forgive him," a source told X17 Online.
Article continues below advertisement
The source explains that "Tiger wants to get back on top. He agreed to put golfing on hold so he could show the world how badly he feels about what he's done and to prove that he wants to correct the problems that led to his infidelity."
Arizona houses two well-known rehab center — Cottonwood de Tuscon and The Meadows in Phoenix.
Cottonwood's regiment focuses on sex addiction. Meadows treats alcohol and drug dependencies along with addictive behaviors like sex, gambling and eating, X17 Online reports.
Celebrities Eric Benet and David Duchovny, who became entangled in affairs and scandal during their marriages, entered sex rehab to combat their addiction in an attempt to mend their marriages.