NEWS
Reward Offered for Ryan Jenkins Arrest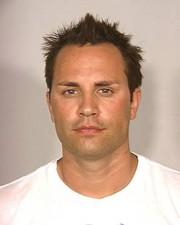 The manhunt for former reality star Ryan Jenkins, who has been charged with the murder of his wife, Jasmine Fiore, has just been kicked up a notch with the U.S. Marshalls offering a nice little cash reward to anyone who can help nab Jenkins.
In a statement released to OK!, the Orange County District Attorney's Office states:
The United States Marshall is offering a $5,000 cash reward for information leading to the arrest of Mr. Jenkins. What we are doing is appealing to moral fiber of people out there and know that there is family and friends, a grieving mother who is having to cope with the fact that such brutality has been committed against their daughter. And that we hope that people know that it's a crime to knowingly harbor a fugitive and that they turn Mr. Jenkins in.
Article continues below advertisement