NEWS
Ringo Starr Walks Out on Regis and Kelly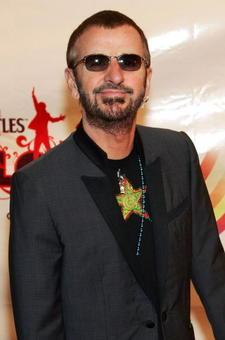 No one bosses Ringo Starr around — not even Regis Philbin.
The former drumming Beatle gave Live With Regis and Kelly the shaft on Tuesday morning after he was asked by the talk show's producers to shorten one of his songs.
While it has long been a Regis and Kelly (and Kathie Lee) standard that musical performances clock in at 2 1/2 minutes max, Ringo was unaware of this rule and refused to cut down his 4 minute, 15 second-long song "Liverpool 8" — from his new album of the same name — any shorter than 3 minutes and 30 seconds, his publicist Elizabeth Freund reveals.
Article continues below advertisement
''We offered to cut back our chat time and asked them to fade or go to commercial," she says. "They were not willing to do that and Ringo was not willing to cut it further, so without a compromise we were not able to stay."
But don't think the 67-year-old rocker, who had been booked to appear since November and reportedly informed of the time requirements according to a Live spokesperson, left on bad terms.
"Ringo left saying, 'God bless and goodbye. We still love Regis,''' Elizabeth says.
In his absence, interview segments with fashion designer Michael Kors and The Amazing Race winners TK Erwin and Rachel Rosales were extended.