NEWS
Rob & Kristen: Back Together, Hotter Than Ever!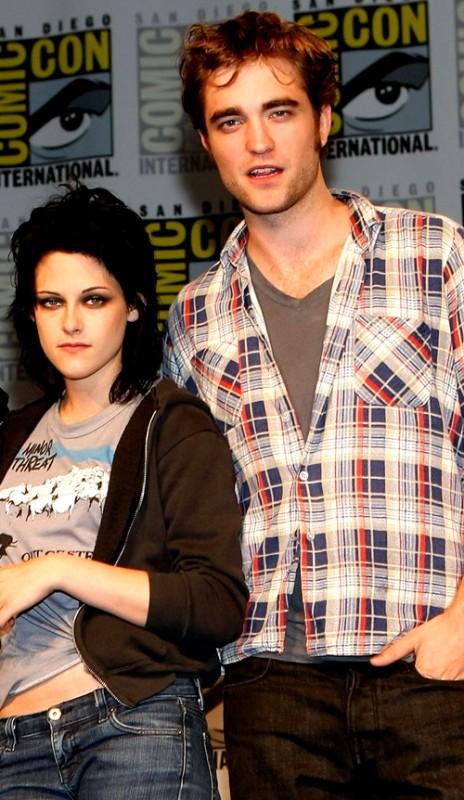 For Robert Pattinson and Kristen Stewart, those months apart -- while she was in L.A. filming The Runaways and he was in NYC working on Remember Me -- must seem like they never happened, as things heat right back up between them on the Eclipse set in vancouver. "They are definitely a couple and they are very much in love. Neither of them is rushing into anything, they are just having a good time hanging out, but they plan to explore their relationship even more while they are filming," an insider tells OK!.
Article continues below advertisement
And while Kristen may have worried Rob would be distracted by a certain pretty blonde co-star and forget about her, instead, absence has definitely made the heart grow fonder!
In fact, as soon as she and Rob met up for Comic-Con in San Diego, it was clear from the moment of their first embrace that all the feelings they shared last spring were still there, and that the romance was going to pick right up where it left off, the source tells OK!. And Kristen's new punk look she's been rocking as Joan Jett is right up Rob's alley -- when he saw her again after months apart, he was totally blown away to see that the young girl he left behind in June had blossomed into a sexy rocker goddess over the summer.
Don't expect any huge public unveiling of their status, however, as the insider adds, "While they aren't going to be hiding their relationship any longer, don't look for them to be flaunting it either. They're still both pretty private people."
So how do the producers of the mega popular Twilight franchise feel about their young stars' blooming relationship? They couldn't be happier! Apparently, the big names behind the film know that love in real life translates to movie magic on screen.
Article continues below advertisement
"Everyone on the set approves of their pairing, because they really like both of them. And they hope that love will blossom even more during the filming of Eclipse. Kristen is like a different girl on set these days," says the source. "She is walking around with a smile on her face all the time and when Robert walks on set she smiles even more. This is truly a young woman in love."
For more on Rob and Kristen, pick up the new issue of OK!, on sale everywhere Thursday!
Reporting by Carole Glines
ROB & KRISTEN GET COZY AT A VANCOUVER CONCERT: