NEWS
Robert Downey Jr.'s Memoir Postponed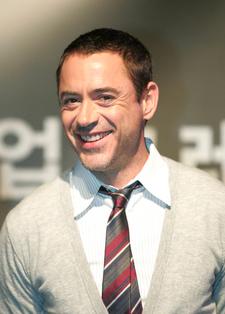 You won't be able to cozy up in bed with Robert Downey Jr.'s memoir this year.
The Iron Man star has halted plans to release a self-penned memoir, the Associated Press reports.
Described as an in-depth look at "the highs and lows of the actor's life and career" -- which has been plagued by drug busts and jail terms -- the book was due out this year, but Robert has put it on the backburner and returned his advance to publisher HarperCollins.
Article continues below advertisement
The 43-year-old star's rep confirmed the postponement, but declined to clarify the reason.
Perhaps Robert couldn't fit writing into his busy schedule. The Oscar nominee is experiencing a career renaissance of sorts this year, headlining the year's biggest movie so far, Iron Man, and August's highly anticipated Tropic Thunder, in which he plays a black man.
Two weeks ago, the star signed on to play Detective Sherlock Holmes in a Guy Ritchie-helmed flick, which will start production in October.