NEWS
Rumor Control: John Mayer Tell-All Not Happening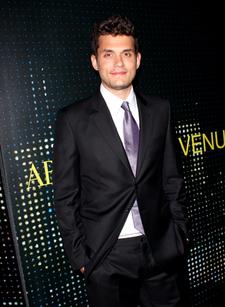 If you just can't wait for a juicy tell-all penned by John Mayer, all about his life and relationship with Jennifer Aniston... too bad, it's not gonna happen.
After a tabloid story claimed the musician would be writing the book, his reps told PerezHilton.com the real deal:
"Even for them, its a new low. They've dressed themselves up but they're no better than the Enquirer. Despite their low standards it's still not ok to make up stories and print them. Unfortunately, while we're considering legal action, Star Magazine is already at work on next week's cover story about some reality tv star's secret marriage to Elvis."
Article continues below advertisement