NEWS
Ryan Bonds With Boot Camp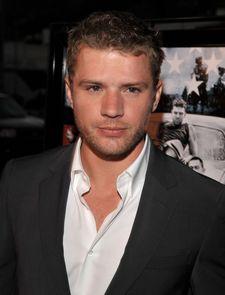 To get ready for his role in the film Stop-Loss, in which he plays a military hero, Ryan Phillippe says he trained just like any other soldier.
"Initially, we got physically and emotionally ready with a boot camp at the beginning," the actor tells Extra. "It gave us the opportunity to bond, like in the most sincere fashion. Ultimately the relationships we formed were what lent itself to truth in the film."
Article continues below advertisement
When it comes to the film's very topical and sensitive subject matter, Phillippe says, "I think the war itself is a backdrop. I think this film doesn't tell you how to feel about it because, coming in, you already know. This is more about the human aspect of how you put your life together when you come home and I think it speaks to a younger generation that hasn't seen these films."
Phillippe adds that there were many real-life military families who came to him during filming, thanking him for telling their story. "They've all said, 'This is the most truthful representation of what my son is going through, what my husband is going through.' That's really gratifying."
For the full interview with the Stop-Loss star, tune into Extra tonight!