NEWS
Sarah Jessica Parker "Thrilled" for Chris Noth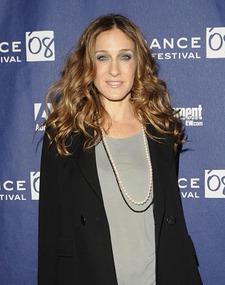 Chris Noth's TV girlfriend Sarah Jessica Parker couldn't be more "thrilled" for Chris now that he's welcomed a son, Orion, into the world.
The star of the new flick Smart People talked to ET at the Sundance Film Festival, where her movie is being premiered. "I think he's going to make a wonderful, wonderful father," explained SJP, herself a parent, along with spouse Matthew Broderick, of a young son. "He found a lovely lady to have a child with. It's the perfect time for him and I think he's very ready."
Article continues below advertisement
And for those who can't wait to see if Sarah Jessica and Chris make an on-screen baby together, the big screen adaptation of Sex and the City hits theaters on May 30!