NEWS
Sean Penn's Intense Career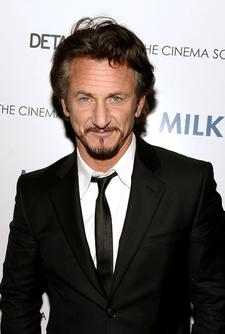 Sean Penn has always been an intense actor, and since he's added directing to his bag of talents, with films like last year's Into the Wild, it seems that intensity has only increased.
"I think I'd have a relative death without creating something," he confesses to Parade.com about his chosen craft. "It's a hunger from deep inside that propels a will. You can apply it to anything in the world."
No matter what he's working on, from playing surfer dude Spicoli in Fast Times at Ridgemont High to the iconic gay politician Harvey Milk in Milk, Sean says he's totally devoted to filmmaking.
Article continues below advertisement
"Good movie or bad movie, I don't care," he admits. "I just want you to feel that the person who made it cared."