NEWS
Simon Cowell Quits 'American Idol'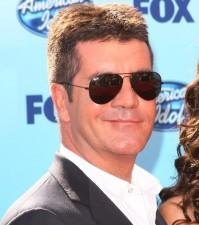 Jan. 11 2010, Published 2:42 p.m. ET
View all comments
First Paula Abdul jumped ship, and now it seems her former adversary on the judging panel, sharp-tongued Simon Cowell, is also abandoning American Idol after this season. Simon made a surprise appearance at the Fox press conference today during the Television Critics Association's winter press tour in Pasadena."This will be my last season on American Idol," Simon confirmed.
Simon also confirmed that the move is a result of launching his US version of popular UK show, The X-Factor, which will begin airing on Fox in the fall of 2011. He'll be producing and judging the talent show.
Article continues below advertisement
He added that it was logistically "impossible" for him to do both Idol and the new X-Factor.
"I've had the best eight or nine years of my life doing this show," he admits of his time on Idol, adding however, "It's the final year for me. You want to leave on a high."
So who should fill Simon's shoes as a judge after this season?
"Get someone who knows what they're talking about," Simon said. "I want to leave Idol this year bigger and better than it's been before."
As for The X -Factor, Simon said, "I want to find a star. I believe I can find someone incredibly talented through this process. I want to find a star."
"I think right now America needs another show," he added. I put my heart and soul into this the new X-Factor."
There are some key differences between Idol and X-Factor, one of which is age.
"Tthe auditions are done quite a different way than Idol. The age range is likely to go as low as 14," Simon explains, as well as higher than the age limit of 28 for Idol. "You can literally be a hundred years old," he added.
Article continues below advertisement
Simon officially signed his new X-Factor contract in front of reporters at the Television Critics Association event just minutes ago.
The X-Factor is already a huge success in the UK. The X-Factor will air on Fox in the fall of 2011, when American Idol is off the air.
On The X-Factor, singers are split into groups and mentored by one of the show's four judges, The American version is expected to be similar.
Reporting by Carole Glines