NEWS
'The Simpsons' Cast Faces Salary Deadline Today Or It's Buh-Bye To Bart!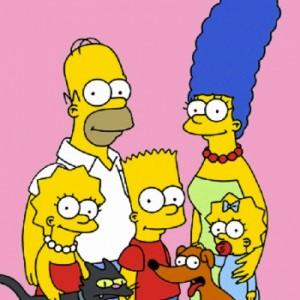 Today's the big day for six principal actors who voice our favorite characters on The Simpsons. They have a noon deadline to accept a salary cut of 45 percent or else this upcoming season will be the show's last. Each actor currently earns $440,000 per episode which equates to approximately $8 million per season (yes, you read that right!). With the new proposal, each actor would earn $250,000 per episode.Earlier this week 20th Century Fox issued a statement to E! News about the show which has become expensive to produce. "Twenty-three seasons in, The Simpsons is as creatively vibrant as ever and beloved by millions around the world. We believe this brilliant series can and should continue, but we cannot produce future seasons under its current financial model."
Article continues below advertisement
OK! NEWS: THE SIMPSONS COMING TO AN END? IT CAN'T BE "PRODUCED" UNDER THE CURRENT "FINANCIAL MODEL"
As reported by The Wrap, several of the show's top creatives have already committed to taking a pay cut for the show to continue beyond its current season. By noon today the actors must either accept or reject the pay cuts. So, there's a good chance this upcoming season may be the show's last.
To bolster their salary dispute, the actors commissioned a study to estimate how much the show has earned over its long run. As for the answer, it has raked in $1 billion in profits! The study also anticipates the studio will inevitably earn about $2.9 billion from the show.