NEWS
Slimfast's 30-Day Contest: Winner Gets $25K, Becomes The Face Of The Product & Takes Huge Step Toward Healthy, Fit Lifestyle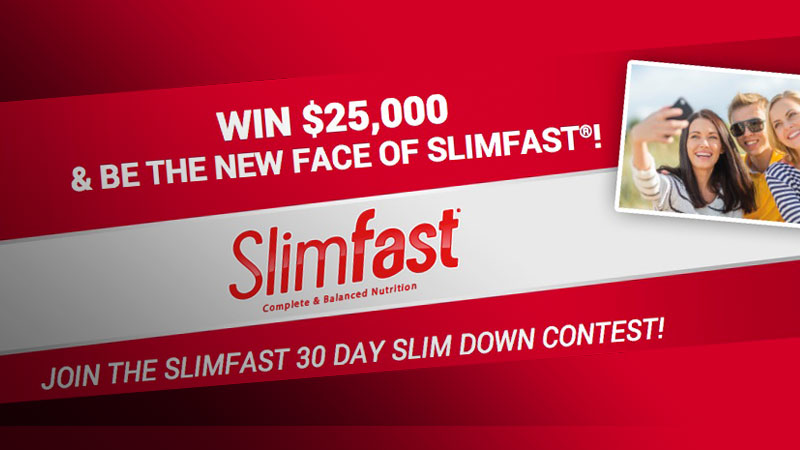 With a calendar full of holiday events packed with family and friends lined up for the next month, rest assured, you're not the only one that might want to shed a few pounds long before everyone starts tossing around the phrase "New Year's Resolution."
Now, the weight loss industry leader in achieving that goal—Slimfast—is putting their money where their mouth is, and adding a major incentive for those on the fence about finally taking the path to a healthier lifestyle.
Article continues below advertisement
It's the Slimfast 30 Day Slim Down Contest, in which participants have the opportunity to win $25,000 and become the new face of Slimfast in their new national advertising campaign, on top of setting the ship toward a slimmer, healthier lifestyle.
Here's the basics: Try Slimfast products (such as protein ready-to-drink shakes, protein meal bars, protein powder shakes or snack bars) for 30 days. At the end of the period, send in your "before" and "after" pics, as well as your inspiring Slim Down success story
Slimfast helps you lose weight and keep it off, and has been proven to do just that in over more than 50 independent clinical tests. Slimfast shakes contain 20 grams of protein, 24 vitamins & minerals, 100 percent gluten free and are an excellent source of fiber.
The contest, which is open to men and women 18 or older, runs now through March 31. Good luck!