NEWS
Spotted! Oct. 3, 2007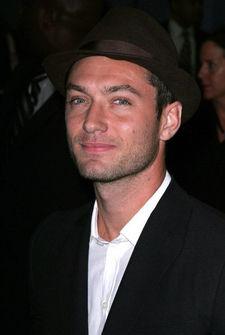 with a big smile on his face and dined at Kobe Club to continue their celebration of the premiere of their upcoming movie, Sleuth, with close friends at an exclusive after party sponsored by Parmigiani watches. Guests enjoyed Kobe Sliders, Wagyu Ruebens and Grilled Pizza with Kobe Carpaccio...
Checking out the new bands featured at the Hennessy Artistry concert at Nikki Midtown was who sat close to the stage when Los Abandoned and performed. To go with the theme of the evening, Flaunt Your Taste, a guest created her own drink of Hennessy, ginger ale, a splash of cranberry and a squeeze of lime and named it The Casey!
Article continues below advertisement
Law & Order alum lounging poolside at La Costa in Carlsbad, Calif.
Seen a celeb, e-mail spotted@ok-magazine.com