NEWS
Not Over Yet! Sugarland's Kristian Bush Reveals The Band's Plans To Make More Music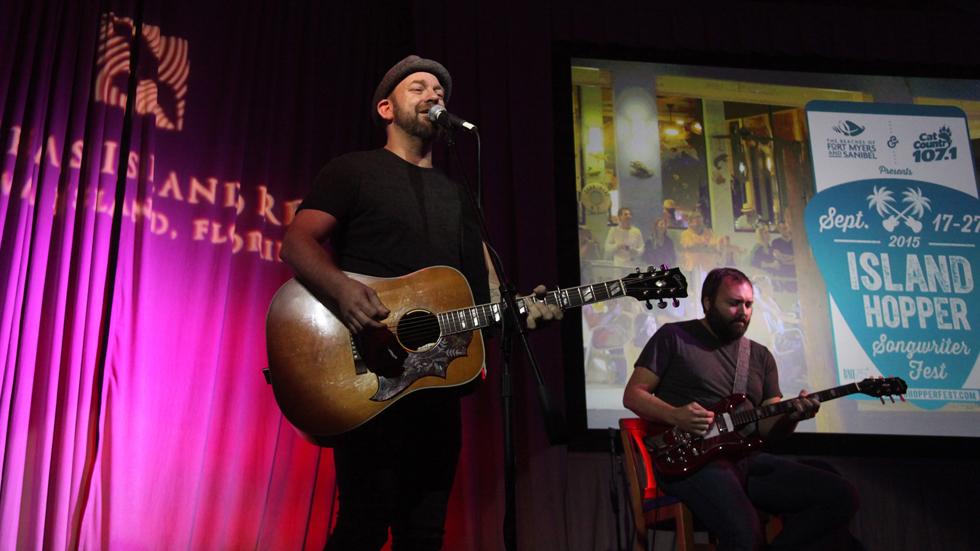 It's been nearly five years since multi-Grammy award winning, country duo Sugarland dropped their fourth studio album, The Incredible Machine, which featured hit songs "Stuck Like Glue" and "Tonight."
But OK! magazine got the chance to catch up with founding member Kristian Bush at the 2015 Island Hopper Songwriter Fest at The Beaches of Fort Myers & Sanibel, and he put fans' worries to rest by promising that the group still has two more records in the works.
Article continues below advertisement
Kristian also talked to OK! about his work on his first solo album, Southern Gravity, his personal life, and more.
Read OK!'s full interview with Kristian below!
OK!: Are you planning on working with Jennifer Nettles again soon?
Kristian: I hope so! I love my band. That's my favorite thing. The record company has two more records left on us. They haven't asked us to go back and do this yet.
OK!: So when do you think you guys will actually get back in the studio then?
Kristian: It's really just up to Jennifer and her schedule and what she wants to do. I wake up everyday and make music. She came to me and said, "I'm pregnant and I want to do a solo record." So I said, "Okay, cool."
OK!: You wrote over 300 songs for "Southern Gravity." What are your plans for another solo album?
Kristian: No set dates, but there is a wonderful Christmas song that's sitting out on the horizon that is super funny. It's called "I'm Thinking About Drinking for Christmas" because everybody has someone in his or her family where at some point you hit the maximum threshold and you can't take it anymore. This is the song you need.
Article continues below advertisement
OK!: What's your favorite song off of your album, "Southern Gravity?"
Kristian: My current favorite is a song called "Feeling Fine California." The backstory is this guy is from Tennessee and was madly in love with this girl. She broke his heart. He sat for a long time to try to figure out how he's going to get over this girl. So one day he was like, "I'm going to go to California where everything is better." He drives all the way there to where Santa Monica turns into Venice Beach and he's sitting out there on this corner of a bar. Suddenly, that song begins.
OK!: You're divorced. What did you learn from that?
Kristian: It's a very dark subject when you listen to people's stories about it. I knew that what was going on for me was not necessarily aggressive, dark, or weird. We had made a choice and this was what we were going to need to go forward. So learning how to spend your time building your divorce relationship rather than sitting around throwing darts at your old one is a very weird experience. And then I learned to go at your own pace and keep it private. No one even knew until this year and it's been four years.
Article continues below advertisement
OK!: What's going on with your personal life? Are you dating anyone?
Kristian: No. Just kids. Tucker my son and I laugh all the time because he's in eighth grade and he's kind of letting me in, but not really. We had a private moment the other day in the car, and I was like, "So are we about to go through life in this weird spot where we both have new girlfriends at the same time?"
OK!: Are either of your children, son Tucker, 13, or daughter Camille, 10, following in your musical footsteps?
Kristian: Camille has the songwriting juju for real. She's been around in the studio. Last week, I did a Pink cover for Grey's Anatomy, and all I could hear in the other room was, "So what? I'm a rock star." And I thought, "You know what would be really cool? If she sang this song in that little ten year old voice." But I will not pimp my daughter.
Country addicts, what do you think about this exciting news? Are you excited to for Sugarland to get back in the studio? Sound off below!