NEWS
Tara Reid Admits She Was "Never Really Married"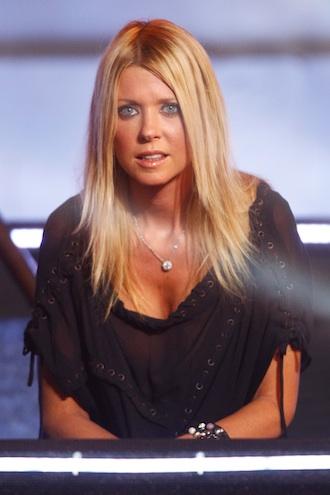 Remember when Tara Reid tweeted about her engagement back in August, only to tweet a few hours later about tying the knot in glorious Greece? First, there was confusion over the husband's identity. She was previously engaged to Michael Axtmann but the groom ended up being a new beau, Bulgarian financier Zack Kehayov. Anyway, as it turns out, apparently they aren't legally married!
At the time, Tara tweeted, "Just got married in Greece. I love being a wife!" The ceremony occurred a few days before she entered into the British reality TV show, Celebrity Big Brother.
Article continues below advertisement
Fast forward two months...a TMZ camera guy approached the American Reunion star at LAX and asked if she and her husband could win The Newlywed Game. Turns out, Tara's response was a bit surprising!
"No, we would lose," she said. In fact, Tara confessed that she was "never really married."
Although Tara and Zack did exchange vows in the Greek Isles two months ago, Tara indicated that technically, no, it's not a legal union here in the U.S. Her rep hasn't gotten back to TMZ yet.