NEWS
Taylor Armstrong a No-Go for 'Dancing With the Stars'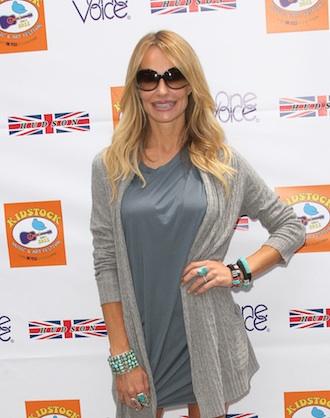 Even though this season of Dancing With the Stars is sizzling, that won't stop the rumor mill from churning out names for possible contestants in future seasons! There's one story that can apparently be laid to rest: Taylor Armstrong won't be competing in the dance competition any time soon.
A show insider told RadarOnline there is no truth to that tale. "Taylor is not going to be on Dancing With the Stars. It is not going to happen."
Article continues below advertisement
Another source did add, however, that Taylor is "desperate for money and she wants to do anything she can to earn more." It especially makes sense to be on a show that will boost the bottom line since she's been left with picking up financial pieces after her estranged husband committed suicide in August.
The source indicated, "She has almost no income and massive debt, she's worried about making ends meet."
While Taylor's dancing story is put to bed, so is another one that Kim Richards and Brandi Glanville will be on the show. Turns out, the DWTS insider also nixed that story saying it won't happen either.