NEWS
Taylor Hicks Parts with Record Label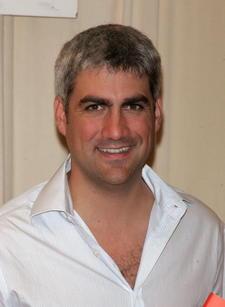 Taylor Hicks has split with his record company, his rep announces.
"American Idol winner Taylor Hicks has announced that he and Arista Records have mutually agreed to part ways," reads a statement from his camp.
No reason was specified for the separation nor was a new home for the singer announced, but the statement goes on to say the 31-year-old is currently working on a new album to be released later this year.
Article continues below advertisement
While Taylor charmed his way towards a win on the fifth season of American Idol, his on-screen success didn't translate to sales. During his time on Arista, the salt-and-pepper haired singer released a self-titled debut album in December 2006 that opened just shy of the top spot at No. 2. It was eventually certified platinum for shipping one million units — the operative word being "shipping." In actuality, the disc only sold about 696,000 copies, making it the lowest-selling debut by an AI winner until Jordin Sparks dethroned him this year with her thus far lackluster sales.
Although respectable, Taylor's numbers pale in comparison to those of fellow AI champs (Jordin notwithstanding), all of whom pushed at least one million units with their first efforts. Adding insult to injury, he's not even the most successful alum from his season. That honor goes to Chris Daughtry, who has rocked his way towards double platinum status and four Grammy nominations with his band, Daughtry.
Calls to Taylor's rep have yet to be returned.