NEWS
Taylor Hits Broadway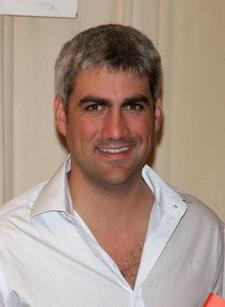 Taylor Hicks is about to get greasy!
The American Idol champ is set to take to the Broadway stage in Grease this summer, he announced. Taylor will play Angel in the popular musical, starting June 6 and ending on Sept. 7.
''If you're going to be a great entertainer and you're going to be a great performer, then these are the things that you have to do to season yourself in that manner,'' Taylor says.
The 31-year-old views the role as an "opportunity of a lifetime" and plans on infusing his signature number, "Beauty School Dropout," with some "soulful flavor."
Article continues below advertisement
''It's a big number, and, you know, I've made some pretty grand entrances before,'' he says. ''And this one is probably the grandest entrance I've had in my career.''
Taylor is just the latest Idol alum to hit the Great White Way. Fantasia Barrino, Clay Aiken, Diana DeGarmo and Constantine Maroulis have all given it a shot or are currently belting it out on a Broadway stage.
Following his Grease stint, Taylor, who parted ways with J Records earlier this year, plans to start work on a sophomore album.
''I've had the creative freedom and the time to write some of the best music that I've ever written in my whole life. The options are unlimited, and there has been some great interest now that I'm a free agent, so to speak,'' he says.