NEWS
Taylor Swift Calls John Mayer "Presumptuous" For Assuming One of Her Songs is About Him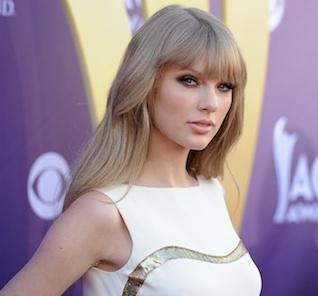 Memo to John Mayer: Taylor Swift doesn't reveal who she writes songs about — and don't you forget it!
Although John recently informed Rolling Stone that Taylor's "Dear John" song is about him, Taylor is getting the last laugh. According to USA Today, during an interview with Cynthia McFadden for both Glamour and Nightline, Taylor exclaimed, "How presumptuous! I never disclose who my songs are about."
Article continues below advertisement
OK! GALLERY: TAYLOR SWIFT BICYCLES AROUND PARIS FOR NEW VIDEO SHOOT "BEING AGAIN"
When Cynthia pressed further, adding, "He said he felt —" Taylor interrupted."No! I don't want to know, I don't want to know. I know it wasn't good, so I don't want to know," said the former AP entertainer of the year. "I put a high priority on staying happy, and I know what I can't handle."
OK! GALLERY: LOOK LIKE VMAS BEST DRESSED FOR LESS! RIHANNA, TAYLOR SWIFT, ZOE SALDANA — WE SHOW YOU HOW!
So, if it would hurt to much to hear, Taylor pointed out she doesn't really have a thick skin. "It's not that I'm this egomaniac and I don't want to hear anything negative, because I do keep myself in check. But I've never developed that thick a skin. So I just kind of live a life, and I let all the gossip live somewhere else. If you go too far down the rabbit hole of what people think about you, it can change everything about who you are."
Article continues below advertisement
OK! GALLERY: TAYLOR SWIFT, NINA DOBREV AND MORE CELEBS ROCK THE IHEART MUSIC FESTIVAL RED CARPET
And if you think Taylor's going to dish in the interview about her new main squeeze, Conor Kennedy, think again. According to a recent interview with Marie Claire, Taylor does fall in love easily, "if it's the right person," but it sounds like she only shares details with a very close circle of friends. "I don't talk about my personal life in great detail," she explained. Yes, she'll write songs about her personal life, but she only shares deets with her BFFs.