NEWS
'Teen Mom' Star Amber Portwood Released From Jail And Living at her Grandparents' House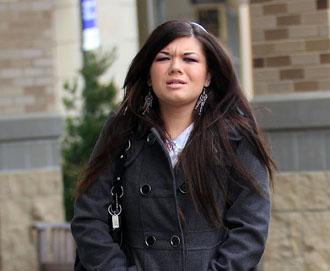 Article continues below advertisement
"Amber is all taken care of and getting settled in" at her maternal grandparents' home," Amber's mom Tonya tells E! Online, adding that her daughter is "happy and relieved that she wouldn't have to live in a halfway house."
"Now she will get to spend more time with her daughter Leah, which is what this was all about anyway," Tonya explained.
But Amber is not off the hook just yet. The troubled 22-year-old is court-ordered to attend a rehab program for the next eight months at the Sister 2 Sister Ministries in her hometown of Anderson, Ind. Once she completes her treatment, Amber is required to get a real full-time job, meaning her life as a MTV reality star is not going to cut it any longer.