NEWS
Tiger Woods Recovering After Surgery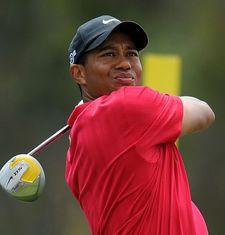 Tiger Woods says he's recovering well afer having arthroscopic surgery on his left knee.
"My leg is getting better," Woods said during the PGA Tour '09 Game Release Party.
The golf great tells Extra that he spent much of his recuperation time watching the Beijing Olympics, catching all of the events "as much as I could."
When asked about golden boy Michael Phelps who was expected at the event, Woods said, "Michael Phelps is probably better in the pool than I am."
Article continues below advertisement