NEWS
Tweet Repeat: Ellen DeGeneres Posts Yet Another Hilarious Vine Video, Sean Saves the World Has Big News and More!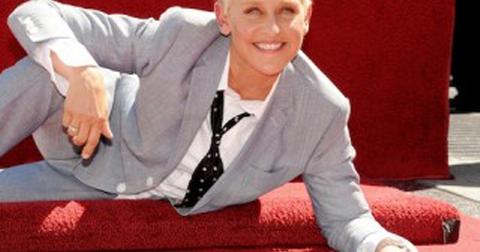 Dec. 10 2013, Published 8:34 p.m. ET
View all comments
Welcome to Tweet Repeat, your daily dose of the best celeb anecdotes found on Twitter. We've scoured the site looking for the funniest, weirdest, goofiest, deepest, craziest, sweetest, most intriguing thoughts of the day, from the most intriguing people on the internet. See what Lorde, Chrissy Teigen, Kyle Richards, Ana Gasteyer and more were up to in the Twittersphere today.
There is nothing like NYC this time of year. The holiday decorations and snow feel magical 🎄❄️🎁

— Kyle Richards (@KyleRichards) December 10, 2013
The man w/the BO so acrid that I had to walk away from the #TJ's sea salt caramel area doesn't know it, but he is my v own angel #blessed

— Ana Gasteyer (@AnaGasteyer) December 10, 2013
"Really, I guess it's mostly wheels." - what's in my wheel house

— kurt braunohler (@kurtbraunohler) December 10, 2013
Article continues below advertisement