NEWS
Twilight's Taylor Lautner: In or Out?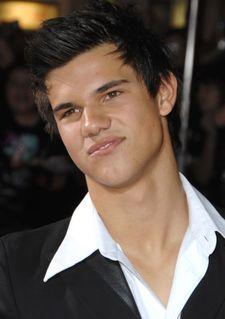 Amid swirling reports that Twilight star Taylor Lautner has been replaced in the upcoming sequel, it seems the actor may still reprise his role as Jacob Black.
In an interview with Extra, Lautner says he plans to meet with New Moon director, Chris Weitz.
"I'm meeting with Weitz in two days, so I'm very excited," Lautner said at Wednesday night's Golden Globes' Young Hollywood party.
So does this mean the actor will be returning in the second film? "Nothing's official yet for anybody except for Chris Weitz," Lautner said.
Article continues below advertisement
As for Twilight director Catherine Hardwicke's departure, Lautner says, "I got along with Catherine so well. But I've heard a lot of good stuff about Chris Weitz...I know he's very talented, so I can assure the fans that they'll be very pleased with him."
No matter what happens next, Lautner says he's ready to reprise his role as Jacob in New Moon. "I've been preparing for that quite a while," he said. "I've been preparing since the day I finished Twilight. I'm most definitely ready."
Tune in to Extra tonight for the full interview!