NEWS
Tyra Talked About Sex, Baby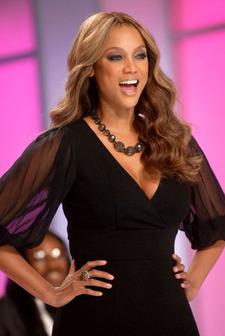 The Tyra Banks Show is back with a bang, while America's Next Top Model hopefuls are raising hell: A stampede of 10,000 wannabes at a March 15 NYC audition for cycle 13 of the CW show injured six girls! Host Tyra, 35, tells OK! about the catwalk cuties and talking dirty on daytime.
OK!: What's the twist in next season's ANTM?
All girls must be under 5-foot-7. It's time to find the next Kate Moss.
OK!: On The Tyra Banks Show, Dr. Drew talked about his show Sex... With Mom and Dad. Did you get the sex talk growing up?
Article continues below advertisement
My mom told me everything. I encourage all young girls to discuss sex with their parents.
OK!: How was working with Miley Cyrus in Hannah Montana: The Movie?
Miley's so down-to-earth!
OK!: What's your best recession tip?
Thrift stores for the coolest stuff — no one will have the same look.