NEWS
Update: Heath's Parents Release Statement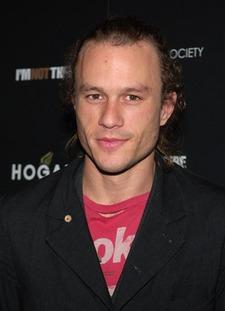 Heath Ledger's father, Kim, released a statement to the media, calling Heath's death "tragic, untimely and accidental."
"Heath has touched so many people on so many different levels during his short life, but few had the pleasure of truly knowing him. He was a down-to-earth, generous, kind-hearted, life-loving, unselfish individual who was extremely inspirational to many. Please now respect our family's need to grieve and come to terms with our loss privately."
Article continues below advertisement
Ledger's mother, Sally, younger sister, Kate, family and friends have gathered at a house in the Perth suburb of Applecross to mourn the actor's death. Ledger reportedly visited Perth last month for Christmas.