NEWS
Vanessa Hudgens Leaving HSM Behind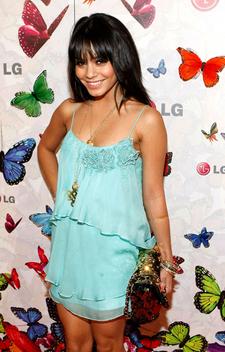 Vanessa Hudgens appears to be growing up effortlessly, moving from questions about her High School Musical to maturely discussing her future in more adult cinematic roles.
"I will show nudity in a film when the time is right," the 20-year-old starlet revealed to E! at last weekend's Diesel Only the Brave cologne launch party in West Hollywood.
But don't expect her to be shucking her squeaky clean image anytime soon, as she says she's waiting until she's ready for that career move.
Article continues below advertisement
"Right now, I wouldn't feel comfortable doing it, but like I said, when the time's right, if it's an amazing movie that I'm really passionate about and that's what it calls for, then we'll see," she added.
Vanessa's boyfriend Zac Efron recently revealed his serious – and sexy – side in a super hot photo shoot in Interview with a nude model.
These kids grow up so fast!