NEWS
Vanessa Minnillo Redefines Love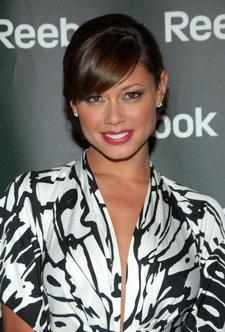 Nick Lachey may have to microwave his own meals when girlfriend Vanessa Minnillo breaks out of the kitchen to star in her first movie Redefining Love.
"I love to cook now," the former beauty queen, 27, tells OK! during last night's Reebok Freestyle World Tour event at 632 on Hudson in NYC. "I've got a million recipes, and I've got a mean Mama Minnillo's baked bean recipe that she has shared with me finally in my 27th year of life. I've already used it five times, and it's a constant crowd favorite."
Article continues below advertisement
The former MTV VJ and Entertainment Tonight reporter will return to her roots when the movie begins shooting in North Carolina in April.
Even though the Charleston, S.C., raised star has played herself on TV, she's jittery about playing a character and won't reveal details about the plot or her role.
"I am so nervous because I spent so many years being myself and hosting," she says. "Now, for the first time in my life, I got the opportunity to portray a character and to go and dive into a role. I hope that I do it justice. It's scary. If you take an actor and you tell them they're going to host a show live for an hour, they'd be nervous. I can do live for an hour. Bring me to the Oscars! But put me on a film and I'm nervous. It's a new challenge and it's a new chapter in my life. I'm trying not to drive myself crazy with the logistics of it but that's my next project."
After the event, Vanessa and Nick enjoyed couple time together by hitting the NYC club Tenjune for a night on the town.
By Valerie Nome