NEWS
VIDEO: Gwyneth Paltrow & Cee Lo Green are Unforgettable on 'SNL'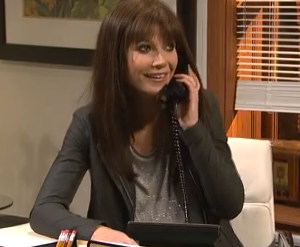 Gwyneth Paltrow and Cee Lo Green teamed up for an unforgettable Saturday Night Live skit this weekend, poking fun at the FCC's regulations on obscenity for the song, "Forget You."
"What's up you Mother Forgetters," Cee Lo joked as he walked into the room to meet with Gwyneth.
OK! NEWS: GWYNETH PALTROW HAS FAMILY TIES TO CONGRESSWOMAN GIFFORDS
Take a look at Gwyneth and Cee Lo's hilarious skit here:
Gwyneth was recently confirmed to be returning as a guest on the hit show Glee.
Article continues below advertisement