NEWS
Vili Fualaau Details Final Moments With Dying Estranged Wife Mary Kay Letourneau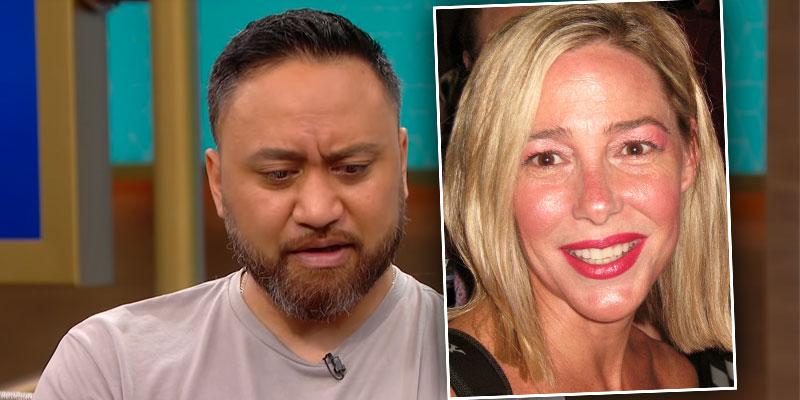 Article continues below advertisement
"And I thought it was maybe one of those pauses she has and she'll come back," he added. "You know, she's gonna take a deep breath and she's gonna come back. I would count in-between those pauses and it was just the longest count that I had."
AT 12, STUDENT VILI FUALAAU ALLEGEDLY BET A FRIEND HE COULD 'SEDUCE' TEACHER MARY KAY
He tearfully recalls that when she stopped breathing, he had to make a tough decision and call their children to say farewell to their mother.
"(I) turned off her breathing machine to hear if she was just breathing really soft. In that moment, I had to ... tell the kids that they needed to call the rest of the siblings to come and say their goodbyes. That this is it," he explained of the unfortunate situation.
In July, Letourneau died of cancer at 58 years old. "We are deeply saddened to share the very difficult news that our beloved Mary passed away peacefully on July 6th, 2020, after a six month battle since being diagnosed with stage IV, or metastatic, cancer," her eldest son Steven Letourneau Jr. said in a statement. "Mary fought tirelessly against this terrible disease. It is in that spirit that we ask for privacy and respect for our desire to focus on the road ahead for all of us who make up Mary's collective family."
Letourneau made national headlines in 1997 when she pled guilty to two counts of felony second-degree rape of a child. Fualaau, who was about 13 at the time, was a student of Letourneau's, and the pair started to have a relationship when she was 34. While she was awaiting sentencing, she gave birth to Fualaau's child.
The couple was married from 2005 until 2017 when Fualaau petitioned the courts for a legal separation.