NEWS
'The Voice' Star Adam Levine Talks Celebrity: "Personal Brand to Make Money? Vomit"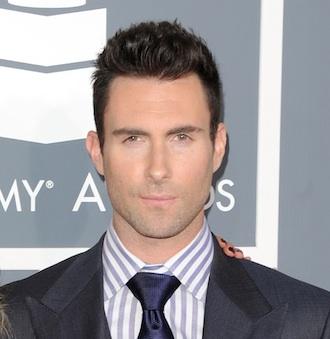 While Maroon 5 frontman Adam Levine is peddling his band's new album, Overexposed, there's one thing you won't see The Voice star doing. And that's peddling celebrity even though he's creating a new fragrance, 222.
OK! NEWS: THE VOICE'S ADAM LEVINE LANDS FRAGRANCE DEAL
He told USA Today, "I absolutely loathe the idea of doing a fragrance simply as a moneymaker. Personal brand to make money? Vomit."
Adam pointed out, "I'm doing this because it makes sense. I love fashion. I love the idea of doing something really simple. How do you expand on something and do it properly? That's my attitude about everything."
Article continues below advertisement
OK! NEWS: JENNIFER LOVE HEWITT THANKFUL FOR ADAM LEVINE'S "GRACIOUS" REACTION TO CRUSH COMMENT
Celebrity status aside, this hottie admits to getting hit on by women all the time. "No. Yes. But let me tell you, man, like I said, you just can't fake that it's for any good reason."
The single star added, "It's really flattering. It makes you feel very confident. And it's a trip. But you can't let it go to your head. You can't fully believe it. You have to believe it's a silly thing that is flattering and funny. It's just a silly thing."