NEWS
Watch Out For... Ryan Merriman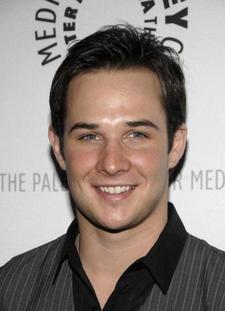 Growing up in Oklahoma on 13-acres with cows, a horse named Cinder and four dogs, Ryan Merriman, 24, proves he is perfect for his latest role in the CBS short-series Comanche Moon airing Jan 13. "This is an acting dream." Ryan tells OK! of working with the stellar cast that includes Val Kilmer, Rachel Griffiths and Steve Zahn. "A lot of times, we would go ride, talk and shoot our fake guns," he laughs.
Article continues below advertisement
Also for Ryan, he was ecstatic when cast in a Western. Acting since he was 12, he explains, "There is something about Westerns, you can ask any actor that's done one and they say it's great."
Even before Ryan knew it, he had star power. One of his earliest jobs was playing Michelle Pfeiffer's son in Oprah's Deep End of the Ocean. "I was 15 and into baseball," he recalls. "I knew who she was, but obviously now I know how hot and sexy she was!"
Though he now realizes how fab Michelle is, Ryan only has eyes for one lady - his wife of three years. "I married my high school sweetheart," he says. "I've always been a lover man!"
With his busy work schedule that has him traveling, he and Micol make the most of their situation. "We try not to go more than two weeks without seeing each other," he says. "She'll fly in for a long weekend whenever I'm on set." One place where they will be returning is New Mexico when Ryan films another Western. He jokes, "I should get a house there!"
Article continues below advertisement
And with the skepticism surrounding relationships in Hollywood, he can only think that being married is great. "So much of this world that we live in is very up and down. Some people care about you and some don't," he explains. "It is nice to have a good base and someone there to come home to."
Expect to see this down-to-earth charmer much more as he has Home of the Giants coming out with Haley Joel Osment and Backwoods with Haylie Duff.