NEWS
Welcome to Kathy Wakile a la Carte—OK!'s Exclusive New Lifestyle Column with the Real Housewives of New Jersey Star!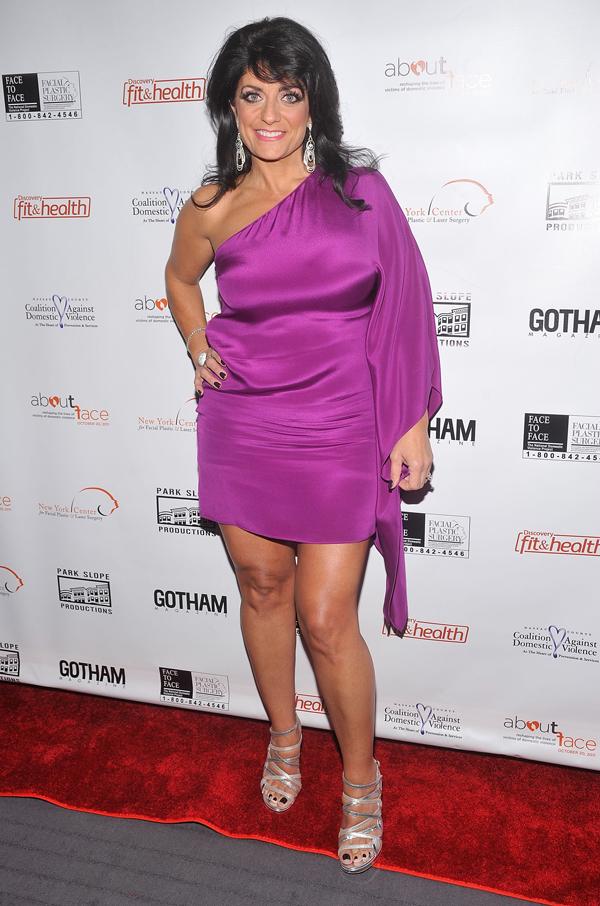 It goes without say here at team OKMagazine.com that we are devout fans of all things Real Housewives—and right now, the craziness that is the Real Housewives of New Jersey has us riveted week after week. But we especially can't get enough of Kathy Wakile who is truly the calm in the center of that storm.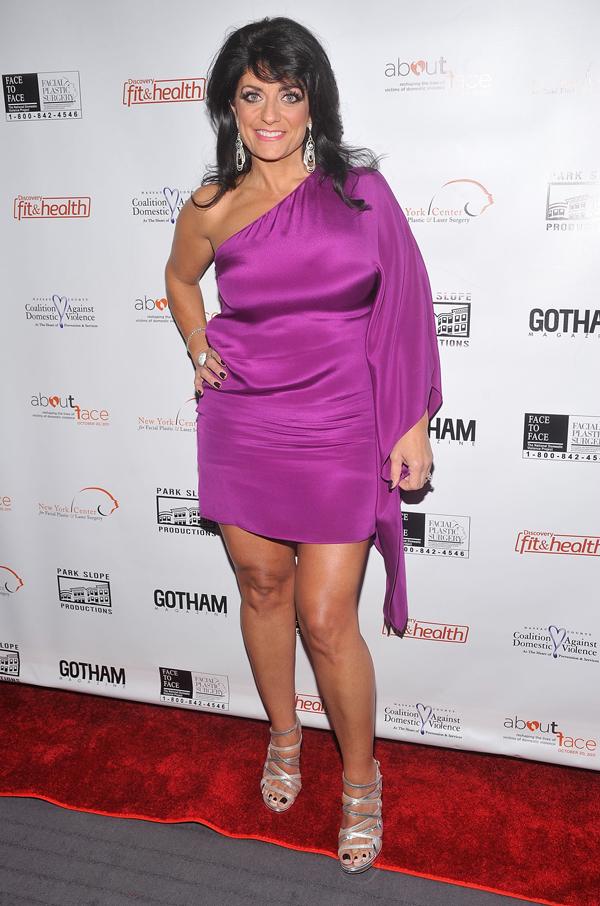 We love Kathy for her zen like presence, entrepreneurial skills (cannoli kits, anyone? Get there here), impressive parenting style, witty banter with her outspoken husband Richie, beautiful hair, make-up and style and of course her superior baking and entertaining skills. Three seasons later and we still can't get over that dessert display she made from scratch for Thanksgiving at Joe and Melissa Gorga's house!
Article continues below advertisement
OK! Exclusive: Heather Dubrow Comments on the RHOC Drama!
So, we're beyond honored and excited to welcome Kathy as our newest columnist for OKMagazine.com with "Kathy a la Carte." Every Friday, she'll tackle your burning questions about baking, entertaining, style, beauty, friendship, relationships, career and of course family! We're kicking things off today with Kathy's tips on the art of the perfect presentation and how to turn your passions into a business like she did. And be sure to come back later for a bonus column with Kathy's take on all the RHONJ drama thus far—and the drama that is still to come!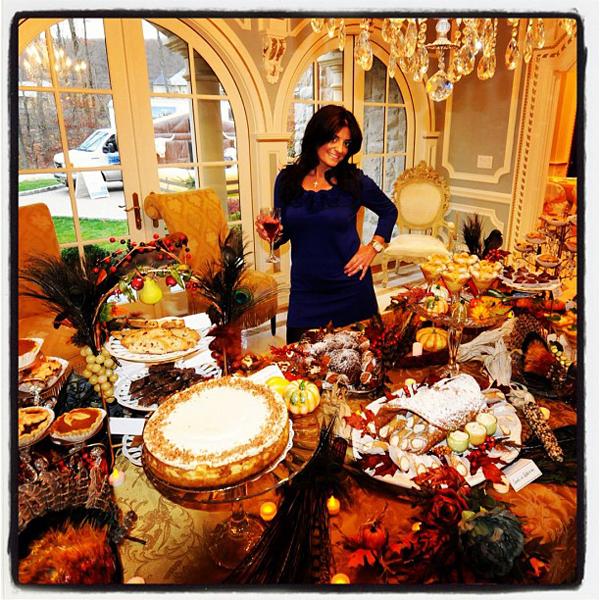 So, not only do the things you bake taste amazing, but the way you present them is just stunning. What's your advice for putting together a display like you did at that now famous Thanksgiving dinner?
Kathy Wakile: Well, I think the first place to start is to have a theme and then you can add little accents that tie into it. For Thanksgiving I picked pine cones and feathers and little things from craft stores. But I think a big part of it is to display them on different levels. Set it up ahead of time if you can so when people walk in they're like, 'Gasp! Is that dessert?' If it's stuff that doesn't need to be refrigerated, put it out.
Article continues below advertisement
OK! News: Must Read—Real Housewives Week in Review
What are your tips for great serving ware?
KW: Usually I like to stick with a theme. Like if it's going to be crystal pieces then it'll be all be crystal. If it's a summer thing, I go with different tones of the same color. Like a bridal party can be different tones of white with a hint of their wedding color. And don't be afraid to experiment. Because sometimes when you take old things that I found at garage sales or things my mom gave me— it changes things up.
OK! Must Watch: Are Chris and Albie Manzo Headed for a RHONJ Spin-Off?
How should you go about planning your dessert menu?
KW: I like to use seasonal bests. I cook with the seasons. Whatever is available to me this season is what I'll make the most of. I also try to have a little of everything. If it's chocolate I'll do that and then I'll do something that's a fruit and custard type dessert. I'll do a little something for everyone because if you're having a big party, you want everyone to think you thought of them.
Article continues below advertisement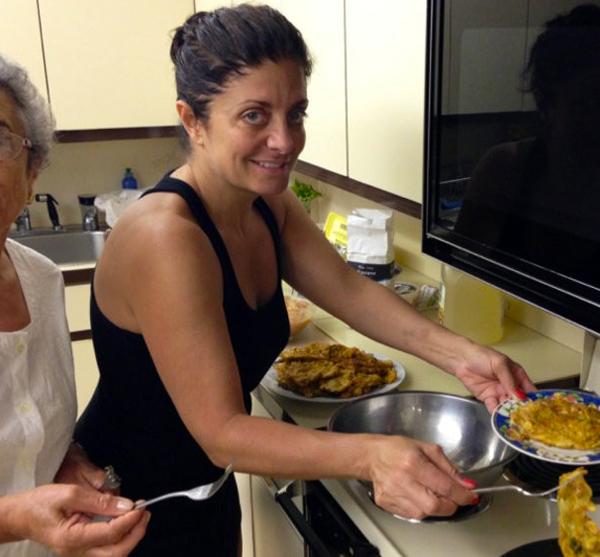 If you're going to a friend's home for dinner and you want something easy for dessert that looks impressive—what should you bring?
KW: I think the easiest thing that travels pretty well is if you make your desserts in little plastic glasses. Go to Home Goods or Marshalls and get a set of eight little shot glasses. You could put a little pudding and custard and stack and layer it. Put it in a nice box and give that as a hostess gift. It's inexpensive but pretty and thoughtful and delicious. And you took the time out to do it. We're lacking that these days so people really appreciate the thought and the time you take.
OK! Must Watch: Gretchen Rossi Clears the Air About Her Real Housewives Disses
You turned your passion for baking into a business. What's your advice for others who might want to do the same?
KW: I started baking when I was young because my mother always baked and it was something I was very comfortable with. When I was a stay-at-home mom, I would look at birthday cakes and I'd be like, 'I'm not spending that much money on a cake when I can make a cute caricature one for my kids myself.' I remember my husband came home one time and I was spending hours on this cake and he was like, 'What are you doing? Why don't you just buy it?' I wanted to do it myself! So it became second nature to me. I loved putting food on the table for my family but it was like therapy for me. There's an old saying that goes, 'Find what you love to do then find a way to make a living doing it.' It's fun and we're starting the business organically and taking it slow. My husband and I are doing it together and learning along the way. We're taking it slow and growing little by little and it's rewarding to do it like that. Stick with something that makes you feel good and you're passionate about. Something you're probably doing everyday already and you stand out for doing and find a way to make it work for you.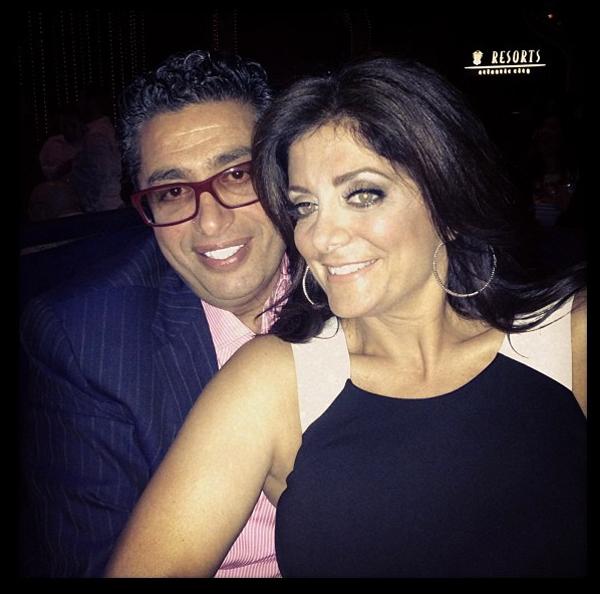 Do you have a question about life, love, beauty, style, entertaining, baking or anything else for that matter for Kathy? Tweet us your qs to @OKMagazine using #OKAskKathy and check back here every Friday to see what her responses are so you can keep things sweet in and out of the kitchen!
And don't forget to tune in this Sunday night at 8pm ET for an all new RHONJ episode on Bravo!