NEWS
What's in Your Stars?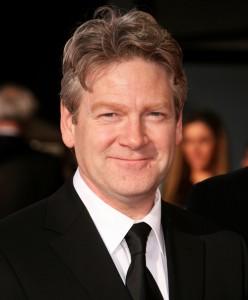 December 10
Today's celeb birthdays
1960: Kenneth Branagh (50)
1964: Bobby Flay (46)
1974: Meg White (36)
1977: Emmanuelle Chriqui (33)
1985: Raven-Symone (25)
Sagittarius
Take note, Sagittarius, cash flow may either stall or a financial plan will need rethinking. Steer clear of all entanglements – not just for today, but for the next three weeks. Old friends are best friends and they're the ones you want to be with this weekend. Call me to hear when a friendship is sealed.
Article continues below advertisement
Aries
You're not the kind of person who likes to sit and watch the grass grow. In fact, quite the reverse. You've been going like the clappers at work and, because there's still a lot to do, you'll probably welcome the extra help and the breather that that brings. Call me to hear when to make that firm commitment.
Taurus
You're making good, solid, pleasing progress today. But be prepared for your plans to change, especially if they involve travel or dealings with people faraway. Either a situation you thought was coming to an end gets a second go, or a loved one returns. Call me to hear when putting your work forward impresses the boss.
Gemini
Your ruler Mercury, planet of the intellect, of travel and communications, goes retrograde today. It means that events will draw you back to people, places and situations you know and love. If you have a trip in mind, make that booking today. Call me to hear when Fate works in your favour!
Cancer
How about a passionate weekend escape? Though you've been making good progress at work, it's your love life that's been taking off over the last few weeks. You don't need to go far. If the weather prevents you from traveling, just turn your home into an ultimate love nest. Call me to hear when to make that investment in your home.
Article continues below advertisement
Leo
Going back over work you thought was finished is boring but necessary. If you need to contact people or gather support, do it today. Loved ones coming home and getting closer to the family makes you happy and gives you a nice weekend to look forward to. Call me to hear when to make that important approach.
Virgo
Time to pick up a special project or to meet up with someone you haven't seen for a while, Virgo. Shopping? What you buy today is good value and will have lasting appeal. Love? Bring a little romance into your life tonight and let it percolate through the weekend. Call me to hear when to shop for best value.
Libra
You take great delight in demonstrating your practical abilities or imparting your wisdom. What's even more gratifying is that all this impresses a friend. The stars focus on family and home and you spend a pleasant evening reminiscing with those you love. Call me to hear when a project hits the mark.
Scorpio
Just when you think you're hitting all the green lights, they change to red. You're eager to get things moving but events force you to rein back and it feels as if you're watching paint dry. So why not just relax and look forward to a cozy family weekend. Call me to hear when your instincts are spot-on.
Article continues below advertisement
Capricorn
Though you're restless and raring to go, events are telling you that it's time to slow right down, review what's been happening and retrace your steps. If you need advice, go right to the top. It's good to see again the friendly faces of people you've missed. Call me to hear when your judgment is right on the money.
Aquarius
News or developments you hear about today make all the waiting worth while. It's good that you've been so involved with others but now it's time to catch up with your own private affairs. Memories and reflections come flooding back this evening and sweep through your weekend. Call me to hear when an outing fulfills all your expectations.
Pisces
You're so used to charging around, putting in long hours that you may have forgotten what it's like to slow down. But slow down you must, even if only by shouting yourself an early night. And if you can arrange for a long weekend, so much the better. Call me to hear when a financial plan comes together.
To sign up for OK! Magazine's daily horoscopes on your phone, text the first three letters of your star sign (e.g., SAG) to 63422. Subscription is $2.99 per month billed until you unsubscribe plus message & data rates may apply. Send STOP to 63422 to unsubscribe. Text Help to 63422 for help. Premium charges will be added to your wireless phone bill or deducted from your prepaid account. Subscriber certifies they are the account holder or have account holder's permission. For more info, please visit http://www.okmagazine.com/horoscopes/
Participating carriers include Alltel, AT&T, Boost, Cellular One, Nextel, Sprint, T-Mobile, US Cellular, Verizon Wireless, and Virgin.