NEWS
What's in Your Stars?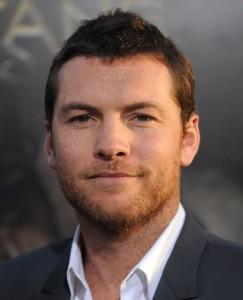 August 2
Today's celeb birthdays
1964: Mary-Louise Parker (46)
1971: Kevin Smith (38)
1976: Sam Worthington (34)
Leo
Your sign rules the Arts, cinema, theate and entertainment in general. Put simply, it's all about the senses: color, light, music, enjoyment. If you've been feeling jaded lately, you need to stimulate your senses. Despite the fact it's Monday, think travel and a change of routine. Call me to hear when someone could be pulling the wool over your eyes.
Article continues below advertisement
Aries
Hopefully the weekend has taken the tension out of your sails. At least now you're seeing the picture from a very different, and more workable, solution. Finances seem to be flagging up right now. Changes you put in place will be to your advantage. Call me to hear why you can't afford to skip the details at work.
Taurus
Last week wasn't the easiest on record for you, was it? Today, however, is a different ball game when you can turn things around. Go for a long walk, a swim or a drive. Being either creative or physical is a great way to let all those tensions go. Call me to hear when you could be throwing good money after bad.
Gemini
Though you're still in a quiet, contemplative and reflective mood, the difference between today and yesterday is that now your spirits are much more buoyant. Your imagination is working supremely well and the insights you're coming up with are some of your most creative ever. Call me to hear when you must avoid a communication breakdown with someone close.
Cancer
Go with the flow. It's the sort of day when you'll extend your network, talk to people, connect and get your message across. Somehow, you're making all the right connections. Relationships? Someone you meet today will be talking your language. There's a deep soul connection going on. Call me to hear when you must keep careful tabs on what's going on.
Article continues below advertisement
Virgo
Virgos are often described as practical, down-to-earth people. Unfortunately, this makes you sound dull and boring. But you're not! You have a deeply romantic and imaginative soul -you simply choose not to flaunt it. Today, however, you will want to indulge in something a little different. Call me to hear when you must resist buying a pig in a poke.
Libra
Looks like you have a busy Monday lined up. Whether you're working professionally from home or spending the day clearing and de-cluttering your house, you'll be going at your tasks at full pelt. Something you discover – physically or intellectually – will make a lot of sense. Call me to hear when you mustn't let your heart rule your head.
Scorpio
There's been quite a bit of brouhaha going on around you. It's created a lot of tension and stress when all you want is a quiet life. Today, find time to restore harmony. A touch of romance and some intimate one-to-one moments with your partner soothes the soul. Call me to hear when you must be crystal clear when dealing with money and colleagues.
Sagittarius
Have you been overdoing things over the weekend - eating too much, drinking too much, going to bed too late? If so, looks like you're paying the price today! But, despite the early sluggish feel, you'll soon bounce back. Money, travel and literary work are on your agenda today. Call me to hear when you must be extra vigilant on the road.
Article continues below advertisement
Capricorn
Looks like you've been going at your house like a bat out of hell. Work, too, is demanding that you pull out all the stops. There are some outstanding jobs pressing and you simply won't relax until you've tackled them. To do that, you need to think creatively today. Call me to hear when wool-gathering could get you into trouble.
Aquarius
You don't have to venture too far today. In fact, the nearer to home you stay, the happier you'll be. So if you're torn between driving miles away or staying close to your own neighborhood, choose the latter. Interesting changes are on your mind. Call me to hear when you're torn between duty and desire.
Pisces
Because you're such an empathetic, easy-going soul, people naturally gravitate towards you. They're attracted by your warmth and charisma. These are precisely the sort of qualities that draw positive responses today. If you have agreements or contracts to negotiate, do it now. Call me to hear when to avoid the past casting a shadow over your relationships.
To sign up for OK! Magazine's daily horoscopes on your phone, text the first three letters of your star sign (e.g., SAG) to 63422. Subscription is $2.99 per month billed until you unsubscribe plus message & data rates may apply. Send STOP to 63422 to unsubscribe. Text Help to 63422 for help. Premium charges will be added to your wireless phone bill or deducted from your prepaid account. Subscriber certifies they are the account holder or have account holder's permission. For more info, please visit http://www.okmagazine.com/horoscopes/
Participating carriers include Alltel, AT&T, Boost, Cellular One, Nextel, Sprint, T-Mobile, US Cellular, Verizon Wireless, and Virgin.