NEWS
What's in Your Stars?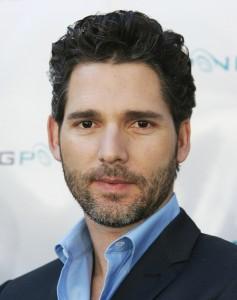 August 9
Today's celeb birthdays
1968: Gillian Anderson (42)
1968: Eric Bana (42)
1985: Anna Kendrick (25)
Leo
While you might not expect it of a standard Monday, there will be quite a lot of news and activity happening this morning. Travel, though, could prove troublesome later on today. So you'll need patience as you may well encounter hiccups if you're on the road. Call me to hear when a financial transaction could backfire.
Article continues below advertisement
Aries
There could be stormy water about today, Aries! Insincerity, extravagance and even some hypocrisy are all in your stars. With so many people to satisfy, you're bound to feel torn. Just remember, you can't please all of the people all of the time. So just do your best. Call me to hear when passion fires your veins!
Taurus
Taureans aren't necessarily team players. In fact, they often prefer to do their own thing in their own time. And today is typical of that. It's the kind of day when, if you let them, everyone will call for your time and attention. Avoid that at all cost. Call me to hear when to avoid spicy food upsetting your system.
Gemini
Spending time doing your own thing, or with your favorite loved ones, may mean avoiding a certain someone. Given the nature of the next twenty-four hours, it probably won't be a bad thing to do anyway. Make the most of today and keep yourself to yourself tonight. Call me to hear when family plans are likely to come unstuck.
Cancer
Money management is your forte. House, home and family are also your first love. But it looks like today could be full of all kinds of social and emotional hassles. It's a pity that an overload of work should set up a conflict. Resolve things as best you can. Call me to hear when to watch out for injuries in the house.
Article continues below advertisement
Virgo
You're usually a saver, Virgo, but you seem to have been going through an expensive period lately. Today, however, you really must take your finances in your own hands and don't let anyone persuade you to part with cash. Tired? Just go to bed early! Call me to hear when you're wise just to chill out and relax.
Libra
Walk away from trouble today, Libra. Now, you know you're diplomacy personified and you'll do anything for a quiet life. But even you will find it hard to escape the demands that people close to you impose. Pursue your personal goals. That's where your energies lie. Call me to hear when you and a friend could end up at cross purposes.
Scorpio
Don't ignore those alarm bells. If your body tells you to rest, rest. You're under some pressure and, tempting as it might be to take on another challenge, you can't afford to heap yet more work onto your lap. Everyone has a limit. Perhaps you've reached yours. Call me to hear when it's best not to make any fixed social arrangements.
Sagittarius
Sagittarians are born with big ideas. You know yourself you're always bursting with big dreams, big schemes, big enthusiasm and big expectations. Sometimes, just sometimes, your enthusiasm can go a little over the top. Today, a slight readjustment is required. Call me to hear when to avoid a sharp falling out with colleagues.
Article continues below advertisement
Capricorn
You're usually a cool customer, Capricorn, but you must try not to over-react. Perhaps the boss expects a lot, perhaps you've allowed jobs to stack up over your ears, or perhaps you're needed at home. Just take a deep breath and follow the line of least resistance. Call me to hear when you need to keep your wits about you when shopping.
Aquarius
Everybody's trying to slip through the slitheriness of today's planetary aspects – you're not the only one. So it will pay you to be a little more flexible. Rudeness will only lead to deadlock, especially so if money's implied. Follow your integrity today. Call me to hear when to avoid a serious misunderstanding with your partner.
Pisces
You're doing it again: throwing all caution to the wind where your finances are concerned. Ever since Jupiter, the planet of extravagance settled in your money zone, it's been spend, spend, spend. Just tell yourself today: if you can't afford it, you can't afford it! Okay? Call me to hear when an agreement isn't worth the paper it's written on.
To sign up for OK! Magazine's daily horoscopes on your phone, text the first three letters of your star sign (e.g., SAG) to 63422. Subscription is $2.99 per month billed until you unsubscribe plus message & data rates may apply. Send STOP to 63422 to unsubscribe. Text Help to 63422 for help. Premium charges will be added to your wireless phone bill or deducted from your prepaid account. Subscriber certifies they are the account holder or have account holder's permission. For more info, please visit http://www.okmagazine.com/horoscopes/
Participating carriers include Alltel, AT&T, Boost, Cellular One, Nextel, Sprint, T-Mobile, US Cellular, Verizon Wireless, and Virgin.