NEWS
What's in Your Stars?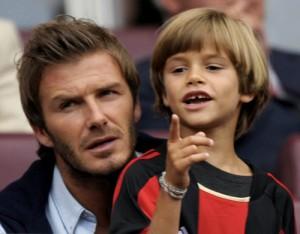 September 1
Today's celeb birthdays
1939: Lily Tomlin (71)
1957: Gloria Estefan (53)
1970: Padma Lakshmi (40)
2002: Romeo Beckham (8)
Virgo
Get things right today, Virgo, and your self-esteem will soar. Someone in authority sees your worth and makes you feel good. But don't let anyone spoil your mood later in the day. You can rise to whatever challenge presents itself. Your integrity will say it all. Call me to hear when you must watch what you eat.
Article continues below advertisement
Aries
Don't grind yourself into the dust, Aries. It's one thing being enthusiastic. But quite another being landed with a shed-load of extra work. Luckily, other people are on hand to help ease the burden. Best of all someone close to you has all the right ideas! Call me to hear when you must be more realistic about a goal.
Taurus
If you've been frustrated over the last few days, here's your chance to channel your energies into a constructive task. A new idea or fresh approach is what you need to bring in cash. But keep it practical and, Taurus, don't take risks. Call me to hear when it's important to finish off and follow through.
Gemini
One of your talents, Gemini, is the ability to rationalise your feelings. It means you don't easily get carried away by your own, or other people's emotions. That gift will come in handy today when family affairs get a little out of hand. A favourite hobby provides escape. Call me to hear when not all you aim for is right for you.
Cancer
You can get yourself organised and your house in order now that you're back in the swing of your old routine. Though you'll achieve a good deal in the day, take it easier this evening. Can you postpone meetings or extra commitments? You could do with an early night. Call me to hear when a colleague is pulling the wool over your eyes.
Article continues below advertisement
Leo
Hopefully, you've heeded the stars' advice and have make time to balance the accounts and get your finances into shape. Whether it's for personal or professional reasons, advice is on hand today if you need it. A senior colleague or mature friend will have the answers. Call me to hear when you must keep your innermost thoughts to yourself.
Libra
Planning a trip, Libra? Or perhaps you're getting children ready for the new school term. Preparations come together well. But you're sensing the passage of time – especially if one of your offspring is off to university. It's not the end of an era; it's the beginning of a new one. Call me to hear when to avoid being deceived.
Scorpio
It's not so much a cunning plan you're hatching - it's a practical one. The more you work on it, the better your project gets. But others are unlikely to share your enthusiasm. So just keep your thoughts to yourself for the time being. Call me to hear when your instincts are not to be trusted.
Sagittarius
Need to get everyone humming the same tune? If you're wanting to win others round to your point of view, get talking first thing this morning. That's when you'll find people loyal to your cause. Reports and legal matters are unfavourable. Postpone if you can. Call me to hear when a lack of concentration leads to a big mistake.
Article continues below advertisement
Capricorn
You're certainly making up for lost time. At work, people are singing your praises. All the hard work you've been putting in deserves this pat on the back. But you may have to rethink your plans or take on extra tasks. It's not something you're looking forward to. Call me to hear when your efforts at work get noticed.
Aquarius
The cosmic climate bodes well for travel, trips and holidays. You'll make steady progress if venturing far from home. Training, education and legal affairs also come under favourable trends. What might upset the apple-cart, however, is money. Ensure your finances are sorted before the day ends. Call me to hear when you must keep your feet on the ground!
Pisces
Pisces are often psychic. But this could be one of those days when you're either not reading others correctly, or when someone lets you down. Don't drop your guard; keep people at an emotional distance and concentrate on your own domestic matters instead. Call me to hear when your memory plays you tricks.
To sign up for OK! Magazine's daily horoscopes on your phone, text the first three letters of your star sign (e.g., SAG) to 63422. Subscription is $2.99 per month billed until you unsubscribe plus message & data rates may apply. Send STOP to 63422 to unsubscribe. Text Help to 63422 for help. Premium charges will be added to your wireless phone bill or deducted from your prepaid account. Subscriber certifies they are the account holder or have account holder's permission. For more info, please visit http://www.okmagazine.com/horoscopes/
Participating carriers include Alltel, AT&T, Boost, Cellular One, Nextel, Sprint, T-Mobile, US Cellular, Verizon Wireless, and Virgin.