NEWS
Which Star Is Hiding Under This Umbrella?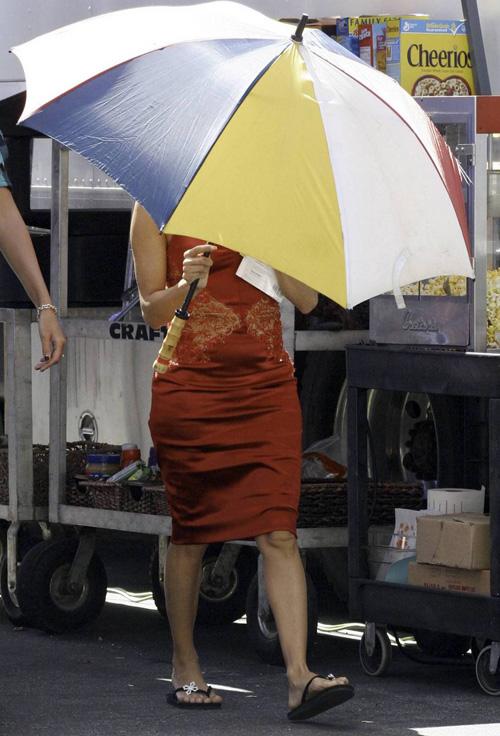 Which TV star busted out this bright, oversized umbrella in an attempt to to shade herself from the glaring midday sun while working on the set of her hit show Wednesday?
It's Eva Longoria!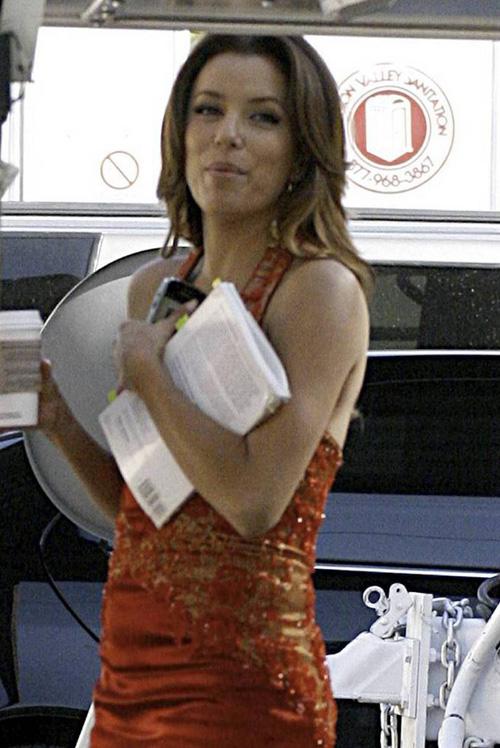 The brunette beauty is hard at work on the upcoming season of Desperate Housewives.
Article continues below advertisement