NEWS
While You Were Sleeping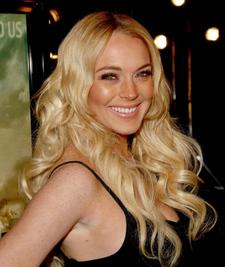 No Jenner/Lohan love match: After rumors swirled that Brody Jenner and Lindsay Lohan left New York club Beatrice Inn together, The Hills mimbo issued a statement denying a relationship with Lohan. "We were hanging out as friends and nothing happened. We weren't 'all over' each other, and we definitely weren't making out. I am dating and really happy with Cora Skinner, a 22-year-old model," reports Rush & Molloy. Friends of the actress said that Lohan left with Paris Hilton play-thing Stavros Niarchos.
Article continues below advertisement
Just days after troubled singer Amy Winehouse entered rehab, it was announced that Winehouse is up for "Villain of the Year" at this year's NME Awards, sponsored by the British music magazine NME. The hard-living behived singer hasn't responded to the nomination, but her father has. Said Dad Mitch of his daughter's "Villain" nom, "That's stupid. There are more important things to be worrying about," reports the Mirror.
Second time's a charm? Kathy Griffin has been banned — again — from appearing on the The View. Griffin, who is performing her final sold-out gig at Madison Square Garden tonight, was told she couldn't appear on the show after making fun of View co-host Barbara Walters in her act. View producer Bill Geddie told Griffin, "'You were too mean to Barbara Walters on your last special, so you can't come on,'" Griffin told Page Six. "Can you believe it? I've been banned before but never re-banned!"
Late Late Show host Craig Ferguson took his citizenship test on Friday — and passed! The Scottish-born talk show host will be sworn in as a U.S. citizen sometime next month. He claims he got a perfect score on the exam, and joked that, "all of you people born here, if you had to take that test — well, Canada would be building a fence right now."
Today's Birthdays: Oprah Winfrey (54); Tom Selleck (63)