NEWS
Why Won't Target Sell Queen Bey's New Album? You'll Never Believe the Reason!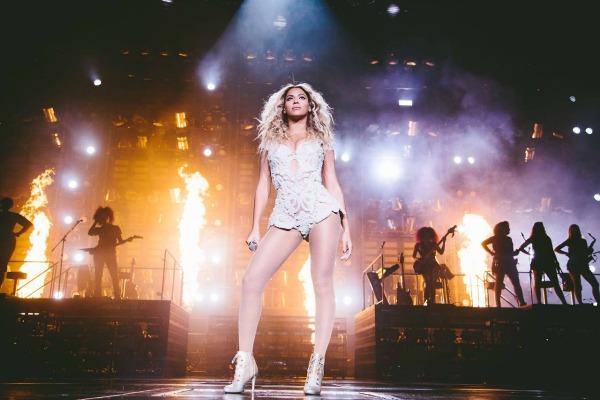 Beyoncé shocked the world Friday by releasing a secret album. While we have been listening to the tracks on repeat, some fans feel a tad uncomfortable with Queen Bey's very sexy content. Retailers aren't happy either as they missed out on the big debut. Target even went as far to say they won't be selling the visual album. Say what?!
Photos: Experience The New Beyonce Album Song By Song With The OK! Editors
Article continues below advertisement
"At Target we focus on offering our guests a wide assortment of physical CDs, and when a new album is available digitally before it is available physically, it impacts demand and sales projections," Erica Julkowski shared with Billboard on behalf of Target. "While there are many aspects that contribute to our approach and we have appreciated partnering with Beyonce in the past, we are primarily focused on offering CDs that will be available in a physical format at the same time as all other formats," she continued. "At this time, Target will not be carrying Beyonce's new self-titled album 'Beyonce.'"
We would have been over the moon for any new Beyoncé album, but the surprising drop definitely made it that much more exciting. For the most part, it seems as if fans appreciate that the singer stepped out of the typical publicity box to give everyone a fresh new twist. Plus, she has already sold more than 500,000 copies in less than a week. Seems like we're not the only one obsessed with her new album!
Tweet Repeat: Celebrities Go Crazy For Beyoncé's Amazing New Album!
What do you think of Target's shocking choice to not sell Beyoncé's new album? Tweet us @OKMagazine and comment in the section below.