NEWS
Win a Full "MakeUnder" From Kathy Griffin!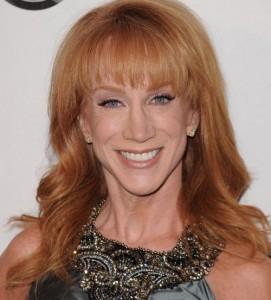 Let's be honest, your lingerie drawer has lost some of its luster. At one point, it was filled with colorful, fun, matching undergarments. But now? Now it's filled with saggy undies and mangled bras. This is no way to live and thanks to Kotex you don't have to! Kotex is on a mission to upgrade women's undergarments with the Kotex Project Makeunder! The right undergarments help you feel confident, even when you have your period, just like Kotex products.
Article continues below advertisement
Prize: full makeunder from the botthom up, $300 on panties, a new outfit and style tips from Kathy Griffin and George Kotsiopoulos!
For your chance to win, CLICK HERE and enter by Sept. 12!