NEWS
Wino's Blake Heads Back to Jail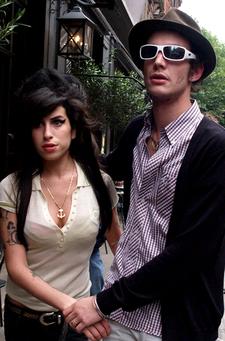 Will these two never learn? Troubled popstar Amy Winehouse will have more sad material to sing about, as her beloved husband Blake Fielder-Civil has reportedly returned to jail.
The music video assistant had been released to a rehab facility a month ago after serving time for assaulting a man and then interfering in the case. Britain's Daily Mail reports that the 26-year-old had returned to drug, which would result in him serving the rest of his original sentence.
Article continues below advertisement
"If he had stayed in prison rather than taking the rehab option he was set to be released at the end of the month. He's blown it," the article quotes a source as saying.
The source also says Blake rushed to vist Amy in the hospital when he found out he was headed back to the slammer, and begged her to forgive him.
Ah, young love!