NEWS
These Wireless Bluetooth Earbuds Are 75 Percent Off!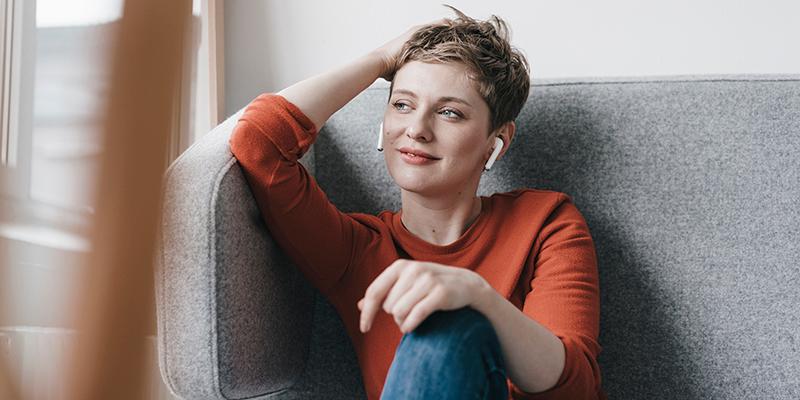 How many times you had to replace your Air Pods? They're always getting lost, acting wonky and let's not even get into the $159 price tag. Spending your coins on a new set will have your bank account taking a major hit, but there is an option that can save you a few bucks and keep you connected. Enter the Air Bud Wireless Bluetooth Earbuds.
Created to rival Apple's Air Pods, Air Buds make wireless listening accessible for all. Made to provide you with the convenience of connectivity without always running to a charger, these earbuds will keep you focused and on the go.
Article continues below advertisement
See It: Grab the Air Bud Wireless Bluetooth Earbuds, originally $120, now only $30!
Equipped with HD capability for better audio quality, a built-in mic and an HD stereo sound chip, these earbuds will provide the ultimate listening experience. The state-of-the-art Bluetooth 4.2 technology allows you to stay connected to the internet and other devices with ease. Simply plug the earbuds in the case for 1.5 hours for 72 hours of standby battery life.
Complete with a set of air buds, a charging case for ten extra charges while on the go, a charging cable and manual, this compact set will fit into your bag for a seamless carry. The best part? The earbuds are sweat-proof for protection during your workouts and while you're out and about on the hottest days.
Ready to give the Air Buds a try? The Air Bud Wireless Bluetooth Earbuds are on sale right now! Normally retailing for $120, you can get 75% off this hot buy, leaving you with a $30 price tag. This is a deal you don't want to miss!
See It: Grab the Air Bud Wireless Bluetooth Earbuds, originally $120, now only $30!
OK! Magazine has affiliate partnerships so we may receive compensation for some links to products and services.