Addison Rae Gets 'Canceled' By Angry Fans For Introducing Herself To Ex-President Donald Trump
Addison Rae is coming under scrutiny. This TikTok star is being called out by her fans for introducing herself to former president Donald Trump at the UFC 264, with some even calling for the star to be "canceled" for the interaction.
Article continues below advertisement
On Saturday, July 10, when the 20-year-old dancer, who is also good pals with Kourtney Kardashian, was attending the Conor McGregor and Dustin Poirier fight in Las Vegas, she got up from her seat to greet the controversial political figure, who was also watching the match. Unfortunately for her, their meeting was caught on video and posted all over the internet.
In the filmed interaction, the young entertainer approached Trump by tapping him on the shoulder and, as she went to shake his hand, sweetly said, "Hi! I'm Addison. Nice to meet you. I have to say hi, hello. So nice to meet you." The 45th president's reaction was not caught in the clip.
Article continues below advertisement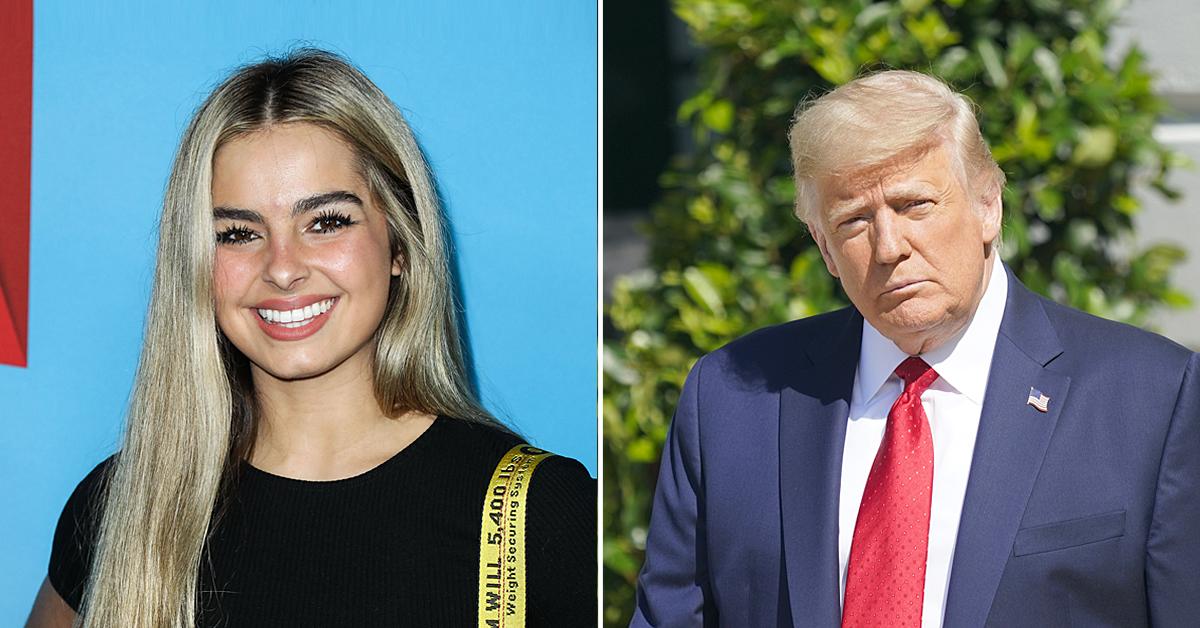 The encounter set social media into a stir with both fans and haters calling for the new podcaster to be canceled. Twitter began to erupt, with comedian Chris Klemens tweeting, "Oopsies Addison… your Republican is showing." He even continued jokingly saying, "Word on the street is Addison Rae's song Obsessed is about Donald Trump actually."
Article continues below advertisement
Other users took a different approach by giving Rae the benefit of the doubt, with one saying, "Addison Rae being cancelled for saying hello to trump is why people vote trump. Far left American is just as ridiculous as right."
Article continues below advertisement
This is far from the first time that the content creator has stirred up some drama. In April, Rae appeared on The Tonight Show With Jimmy Fallon, where she demonstrated all of the famous TikTok dances but failed to give credit to the Black TikTok creators who originally came up with the viral routines.
Once the public outrage reached a fever pitch, Jimmy Fallon invited the original creators on the show in order to give them their proper credit.
Article continues below advertisement
The young Louisiana native has also been at the center of rumors floating around, via a video on TikTok, that she allegedly voted Republican in 2014, 2016 and 2018. But Rae was quick to state that the hearsay was absolutely false.
"This isn't real ... First I'm from Louisiana, second I'm not even registered to vote and never have been I'm actually doing it for the first time with someone important and I'm excited to do so," she said. "This is fake."